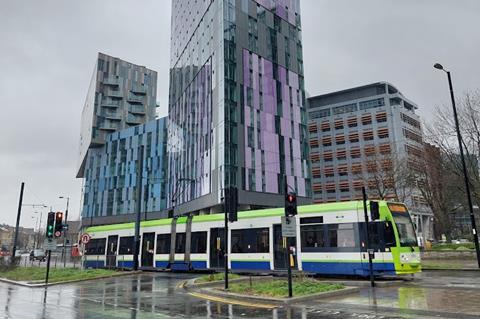 UK: London Trams' overspeed prevention system has been independently certified to Safety Integrity Level 2.
In January 2019 Transport for London awarded DB's rolling stock technical consultancy DB ESG a contract to develop, design, install and commission a Physical Prevention of Over-Speeding tool.
This followed the derailment at Sandilands in Croydon in November 2016, when a tram overturned after entering a sharp curve at excessive speed and seven passengers were killed.
DB ESG collaborated with Sella Controls, which provided the hardware and software including the controller and Tracklink III location system.
The PPOS has now been fully operational for over a year, with 100% availability and no system failures, and in February this year an independent safety assessor certified both the hardware and software at SIL2.