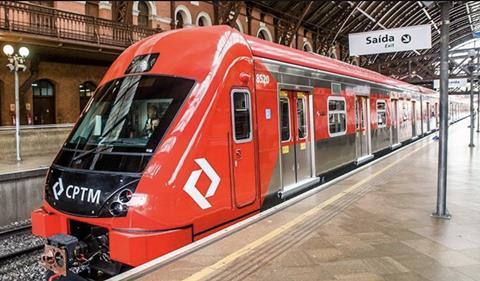 São Paulo State Governor Tarcísio de Freitas signed a decree on April 10 authorising feasibility studies to inform the tendering of operations on suburban lines currently run by state-owned CPTM. The routes to be examined are Line 10 (Turquoise), 11 (Coral), 12 (Sapphire) and 13 (Jade), as well as the planned Line 14 (Onyx).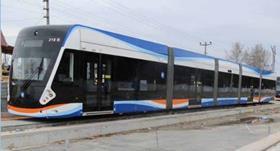 Antalya Metropolitan Municipality approved plans for the fourth stage of its AntRay light rail network at its meeting on April 10. The 16 km extension with 18 stations would connect Sarısu in the southwest to Varsak on the existing network, passing through the city centre and running underground at 100 Yıl Bulevard. Mayor Muhittin Böcek announced that the municipality is looking to build a link to Kundu in the southeast as stage 5, adding that tendering for construction of both stages is to begin soon. The municipality had budgeted TL552m for transport and rail systems planning this year.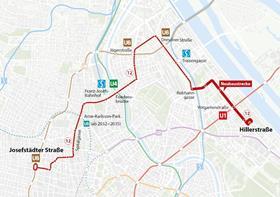 Wiener Linien has unveiled plans for a 2·2 km tram extension from Rebhanngasse on Route 2 to Hillerstraße, serving the Nordbahnviertel development zone which is expected to host 10 000 homes and 20 000 jobs. The line would be served by a new Route 12, which would continue from Rebhanngasse over the existing network to Josefstädter Straße metro station on Line U6. The new link would include an interchange with Line U1 at Vorgartenstraße. Construction is expected to start in mid-2024 for opening in autumn 2025.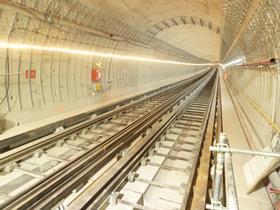 Transport authority Ile-de-France-Mobilités has selected RATP Dev as temporary operator of Orly Airport station on Paris metro Line 14. The contract covers the period from the expected opening of the Line 14 extension from Olympiades to Orly Airport in June 2024 until the opening of Grand Paris Express Line 18 between Orly Airport and Massy-Palaiseau in 2027.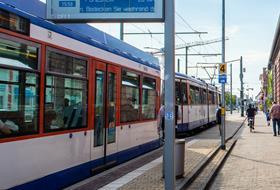 Feasibility studies have been presented for construction of a western extension of HEAG Mobilo tram routes 4 and 9 from Griesheim Platz Bar-le-Duc in Darmstadt to Wolfskehlen and Riedstadt. The study found the extension was feasible predicted a positive cost:benefit ratio. Two possible alignments are to be examined further.