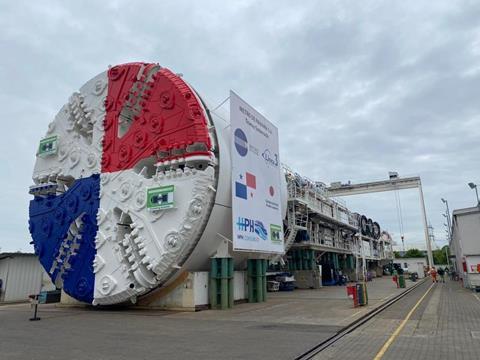 The HPH joint venture of South Korean companies which is the main contractor for Panama Metro Line 3 has awarded China Railway Tunnel Group a subcontract for the excavation of a 6 km tunnel connecting Panama Pacifico and Albrook stations under the Panama Canal, Metro de Panama announced on August 27.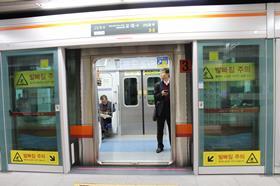 Busan Transportation Corp has awarded Woojin Industrial Systems an 83·8bn won contract to supply nine eight-car trainsets for metro Line 1.
IVU Traffic Technologies has launched the IVU.data digital platform, which collects and collates transport operating data operational data for analysis. Other tools from the IVU.suite can learn automatically from the data gathered, and produce automated forecasts and suggest ways to optimise operations.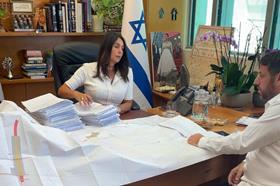 On August 20 Israel's Minister of Transport Miri Regev signed the first land expropriation order for the 150bn shekel Tel Aviv metro project. The 85 km north-south M1, 25 km east-west M2 and 39 km orbital M3 metro lines will be developed in addition to the city's expanding light rail network.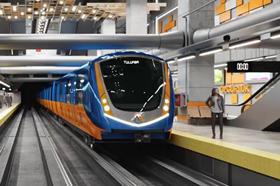 Mersin Mayor Vahap Seçer announced on August 19 that the national treasury had approved a TL900m loan to cover part of the cost of the city's first metro line. The construction contract was signed in 2021 and work started in January 2022.
A 6·8 km Daegok to Ilsan extension of the Seohae Line commuter line on the western side of the Seoul conurbation opened on August 26.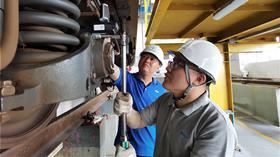 SKF says it has extended the service life of refurbished bearings on eight Ningbo metro Line 1 trains from 800 000 to 1 000 000 km through the first commercial application of its Insight Metro self-contained battery-operated condition monitoring units. Developed in China specifically for the domestic market, Insight Metro records speed, temperature and vibration data from individual bearings, then transmits it to the SKF cloud using a secure mobile connection. The devices can operate autonomously for up to six months before wireless recharging is undertaken in situ.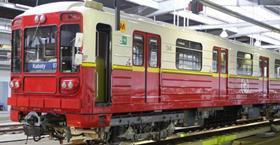 On August 4 the Mayor of Kharkiv said Warszawa would donate two six-car metro trainsets formed of Type 81-572/573 and 81-714/717 cars to the Ukrainian city.
South Yorkshire Mayoral Combined Authority has called tenders for track renewals on the Sheffield Supertram network. The estimated £55m contract would run for 96 months as part a wide-ranging renewal programme after the authority takes direct control of the network when Stagecoach's operating contract expires in March 2024.