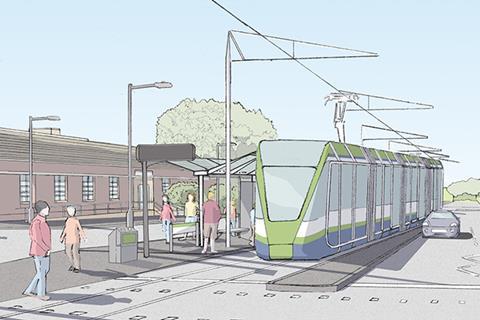 UK: Transport for London has announced its preferred route option for the proposed extension of the London Trams network to serve Sutton, along with the use of light rail rather than bus rapid transit.
Public feedback had been invited on three possible routes and the use of trams or BRT.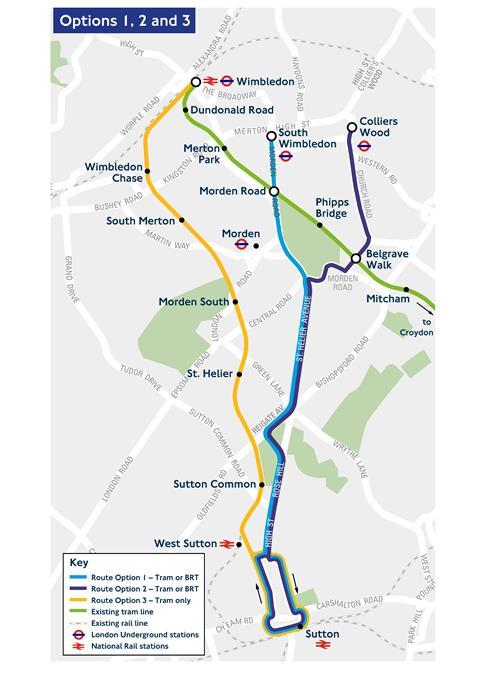 Two tram or BRT route options follow the same mainly on-street alignment from Sutton to the Morden area, and then split to terminate at either South Wimbledon or Colliers Wood.
A third option would involve conversion to light rail of the Sutton – Wimbledon suburban railway which is currently used by Thameslink commuter services, with trams continuing on-street to Sutton town centre.
Following the public consultation, TfL has opted for Route 2 from Sutton to Colliers Wood, and for a tramway.
While responses showed higher support for the South Wimbledon option, TfL said Colliers Wood offered the greatest transport benefits, would be the most effective for supporting regeneration and new homes, and would be easier to build.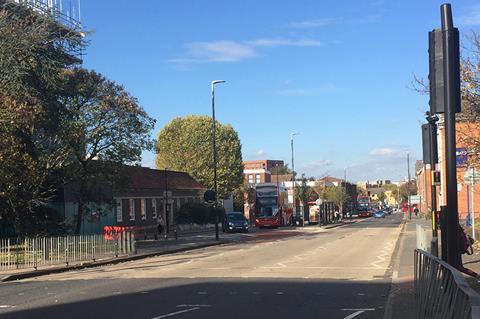 A tramway would be more expensive than BRT, but attracted much greater support. It would also offer greater transport benefits, enable more new homes and have greater potential for attracting funding.
A funding package now needs to be developed before further planning is undertaken. TfL is continuing to work with the London boroughs of Sutton and Merton to explore options, and is also considering how to access national funding.
It cautioned that if there were a 'substantial delay' in securing funding then the decision to opt for a tram would need to be reviewed in case any factors had changed.