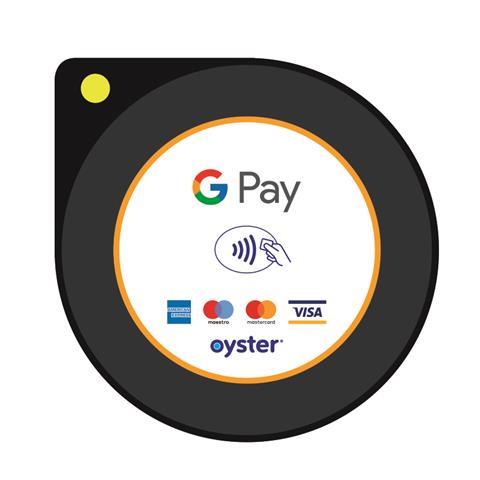 UK: Transport for London has announced a £2m partnership with Google to rebrand its Oyster and contactless card-readers on buses and stations with branded G Pay ones – the first deal of this kind since the card-readers' introduction in 2004.
The one-year sponsorship covers the replacement of 5 686 pads across the network and includes a clause to ban rival advertising from the gates or paddles across the Underground.
Google has first refusal of an option to extend the sponsorship deal at the end of its 12-month contract.
'Following discussions with a number of mobile payment providers, we have recently agreed a commercial partnership with Google to help promote contactless payments on the readers at gatelines on London Underground,' said a spokesperson for TfL. 'The partnership follows a successful trial of the proposed design at King's Cross station late last year.'
According to TfL, all money raised through the partnership will be reinvested in London's public transport network.