Being the world's leader of Train Connection Systems (TCS) goes beyond offering state-of-the-art products to the global market. It implies a tremendous responsibility towards sustainability, contribution to society and meaningful business by providing comprehensive aftersales services to customers.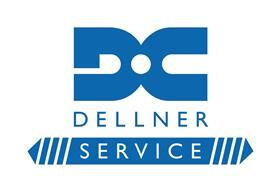 In this direction, the Dellner company has a specialized business unit - Dellner Service - which supports train operators and maintainers throughout the entire fleet life cycle regarding couplers, gangways and dampers. Fredric Håkansson, VP for Dellner Service, states: "Together with the Dellner Service Management Team, we drive our global after-market business in 22 countries with 17 own Dellner subsidiaries, agents and distributors. As an Original Equipment Manufacturer (OEM), Dellner is responsible for all services of our own Train Connection Systems and, with our dedicated engineering team, for third-party products of other brands, covering overhaul, repair, maintenance, modernization and spare parts."
Modernization and Upgrades
Train operators and maintainers must modernize their fleets regularly to keep up with changing demands, and reduce the high costs involved with their replacements. Responding to this need, Dellner Service modernizes our components smartly through selected upgrades of critical features and technologies.
The company also offers a dedicated team of service engineers who supports train operators and maintainers in all aspects of modernizing and upgrading their fleet by providing the best solution, whether in concept, design or prototype development for every train and TCS.
Digitalization is also part of the company's modernization and upgrades scope. One of Dellner's core competencies is Ethernet connectivity which supports the upgrade of older fleets with modern on-train technology, such as enabling Wi-Fi, infotainment and surveillance equipment. This connectivity is possible by using the existing Ethernet Train Backbone (ETB), adding new contacts to the current electrical couplers or adding electrical couplers to an existing fleet if required.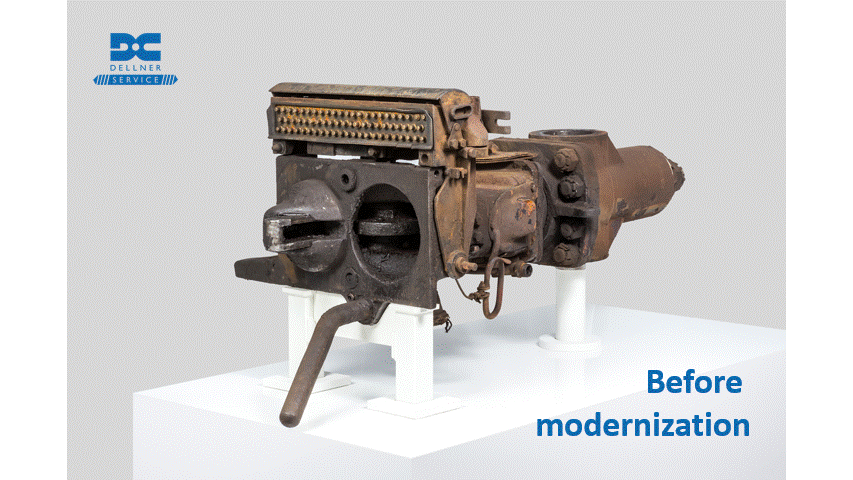 Overhauls
The TCS is a critical safety part of every passenger train, and as an expert, Dellner recommends a scheduled overhaul of all related components. Responding to the demand, the company carries out the overhaul of the TCS in close consultation with the customers, considering the specific requirements of each train.
Intervals for overhauling train connections are often based on the time of use, and the distance travelled. However, according to the company's experience, additional factors such as operational and environmental variables should also be considered. For this reason, it recommends an advanced assessment of the equipment's condition to determine the detailed scope of work for the overhaul program. During overhaul, skilled technicians inspect critical components, including repair, and, if necessary, replace worn or damaged parts. To minimize products' lead time and to reduce the downtime of the customer's fleet, a safety stock of on-condition parts may be created in mutual agreement with the customer.
The overhaul of a TCS is a complex operation requiring trained personnel and special equipment. With 22 global representations on five continents, Dellner ensures local assistance to train operators and maintainers worldwide within 48 hours after notification and in local languages. Yet, for customers with offsite demands, the company offers the Service Container, a mobile solution for overhauling and repairing at any location. As a midsize company, Dellner is flexible enough to find solutions adjusted to the local demands ensuring tailor-made services for its customers' needs. Furthermore, Dellner Service has opened workshops as an in-Shop concept at its customer sites in Argentina, the United Arabic Emirates and France and is in close discussions with customers for other sites.
Repairs
Environmental and operational accidents can cause unexpected failures of train components such as couplers, gangways or dampers. As experts in manufacturing TCS, Dellner has the technical know-how, experience and the right tools to carry out professional repairs in such cases. Service experts quickly assess the condition, communicate accordingly with the customers and collectively decide the best approach for the repair. Based on customer agreements, the company sets up intelligent in-house stocking policies for the TCS of the fleet or individual trains. In-house stocking ensures fast availability of all required components at any time, thus shortening the repair process. In addition, it offers complete products for immediate replacement using a service exchange methodology.
Damage to the TCS may lead to distressing downtime. Dellner supports train operators and maintainers with maximum flexibility by repairing their couplers, gangways and dampers at their premises in the mobile Service Container or a local Dellner Service Centre. All repairs undertaken by the company are fully tested, certified and include the Dellner Warranty.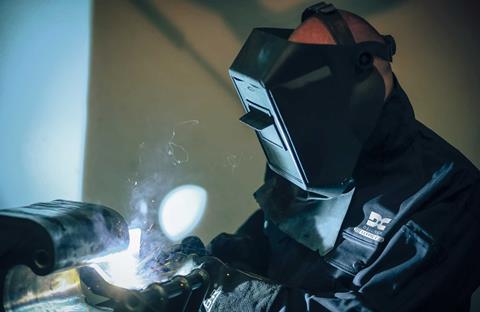 Spare Parts
Safety is the number one priority at Dellner and crucial for the train operators and maintainers to remain reliable when managing their railway fleet. Dellner manufactures spare parts for TCS, which meet the highest railway quality standards and are validated, certified, traceable and quickly available. The company also offers modular products, enabling the optimized supply chain and building an intelligently calculated spare parts inventory in its global warehouses. This strategy allows it to provide tailored worldwide support with spare parts to customers when an urgent need appears, requiring a quick product repair or replacement of a single component. It greatly benefits the train operators and maintainers through shorter delivery times, reducing stock holdings at their premises and improving working capital costs. As an OEM of couplers, gangways, and dampers, Dellner's extensive know-how and production capabilities, allow it to deliver spare parts for all Train Connection Systems on the market, including from Non-OEM.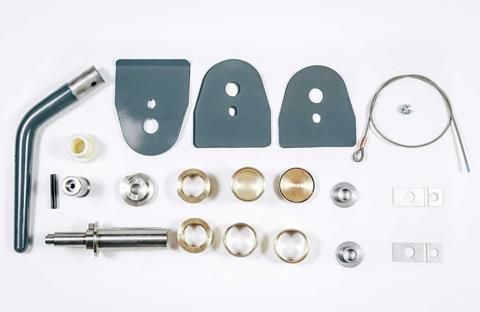 Service Training
Knowledge sharing is part of Dellner's commitment to their customers. Through Dellner Service Training provided worldwide, and in several languages, customers access theoretical and practical knowledge on performing maintenance work on the TCS of their rail fleet. Completing the training, technicians can perform maintenance of their rail fleet independently, detect minor problems and faults, correct them promptly, and ensure the continued long-term functionality of the TCS.
For Dellner, extending the life cycle of older couplers and gangways by scheduled refurbishing, upgrading and maintaining go beyond customer benefits. By REfurbishing, REpairing, and REusing TCS, the company aims toward sustainability, reducing the use of resources required for manufacturing new products.