InnoTrans is the largest railway industry exhibition in the world, held every two years.
Railway Gazette is the only official international media partner for InnoTrans. For the latest InnoTrans 2024 trade fair news and pictures, follow @railwaygazette on Twitter, like the Railway Gazette Facebook page and join Railway Gazette's dedicated InnoTrans news groups on Facebook and LinkedIn.
When is the next InnoTrans trade fair?
The next InnoTrans event will take place from September 24 to 27 2024.
Where is InnoTrans held?
InnoTrans takes place at the Messe Berlin exhibition grounds in Berlin, Germany.
To discuss advertising and sponsorship opportunities, contact sales@railwaygazette.com
Innotrans News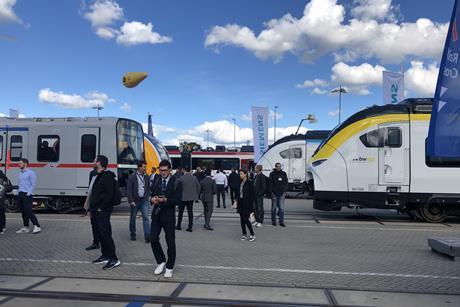 INNOTRANS: The Railway Engineering-Maintenance Suppliers Association is offering an opportunity to attend InnoTrans 2024 to a student who intends to pursue a career in the sector.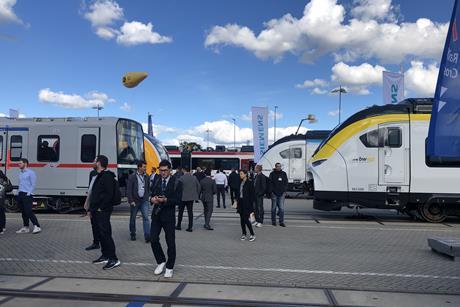 INNOTRANS: Trade fair organiser Messe Berlin reports that more than 90% of the available stand space at InnoTrans 2024 has now been booked.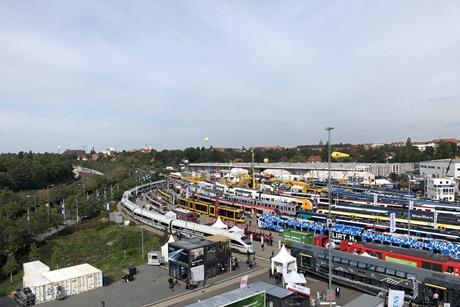 INNOTRANS: The Australasian Railway Association will once again host a pavilion to showcase the Australian and New Zealand rail industry at InnoTrans 2024.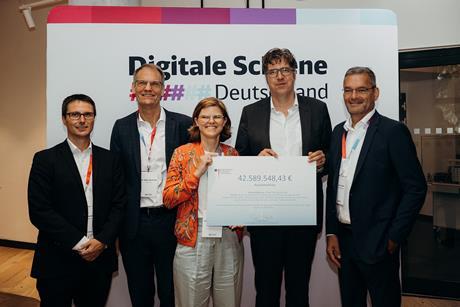 GERMANY: Fully automated operation of regional passenger trains has moved a step closer with the launch this month of the AutomatedTrain project by Deutsche Bahn and partners from industry and research.