InnoTrans is the largest railway industry exhibition in the world, held every two years.
Railway Gazette is the only official international media partner for InnoTrans. For the latest InnoTrans 2024 trade fair news and pictures, follow @railwaygazette on Twitter, like the Railway Gazette Facebook page and join Railway Gazette's dedicated InnoTrans news groups on Facebook and LinkedIn.
When is the next InnoTrans trade fair?
The next InnoTrans event will take place from September 24 to 27 2024.
Where is InnoTrans held?
InnoTrans takes place at the Messe Berlin exhibition grounds in Berlin, Germany.
To discuss advertising and sponsorship opportunities, contact sales@railwaygazette.com
Innotrans News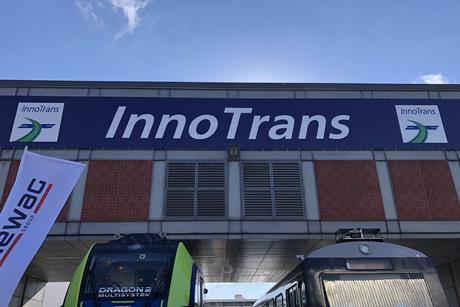 UK: A BCRRE Rail Innovation Cluster to support businesses looking to deliver to deliver greater value and innovation into the rail supply sector has been announced by the University of Birmingham's Centre for Railway Research & Education during InnoTrans.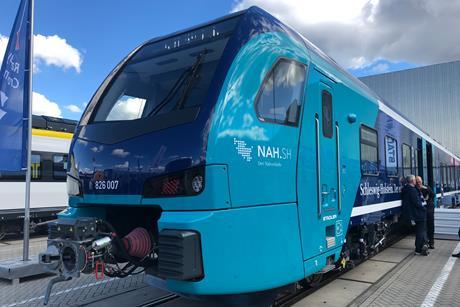 GERMANY: Having decided to replace the diesel multiple-units currently used on non-electrified routes in the far north of Germany, the Land of Schleswig-Holstein called tenders for the supply of a fleet of zero-emission trains, leaving the choice of technology to bidders.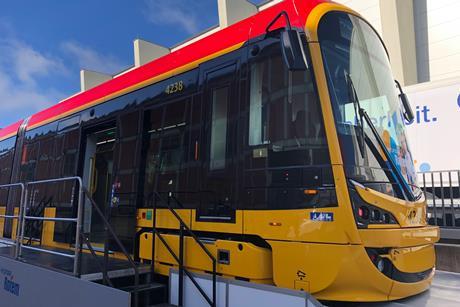 INNOTRANS: Hyundai Rotem is showing one the 123 Warsolino low-floor trams ordered for Warsazwa in what operator Tramwaje Warszawskie said was the largest tram contract ever signed in Poland.
GERMANY: DB Bahnbau Gruppe named its latest track maintenance machine 'Hulk' at a joint ceremony with supplier Plasser & Theurer in the outdoor arena at InnoTrans on September 20.