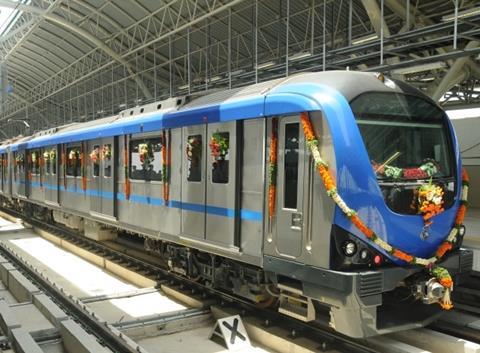 INDIA: Chennai Metro Rail Ltd is to deploy Trimble's asset management platform to provide real-time status monitoring and analytics for its fleet of Alstom trainsets.
This is intended to improve the operator's ability to make data-driven decisions, supporting root cause analysis of faults and streamlining maintenance planning.
Trimble is to work with local partner KKM SOFT to implement the R2M real-time remote diagnostics system and E2M asset management system.
'CMRL can maximise benefits with remote diagnostics, condition monitoring, and analytics delivered via one interface, providing a consolidated view of on-train and wayside systems', said Tomas Larsson, General Manager of Trimble's rail business, when the contract was announced on July 17.