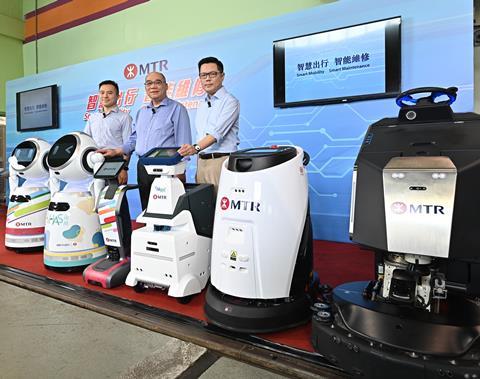 CHINA: Hong Kong's MTR Corp has unveiled five types of robot which are to be deployed at Kai Tak station later this year, and its train maintenance staff have begun using a train underframe inspection robot.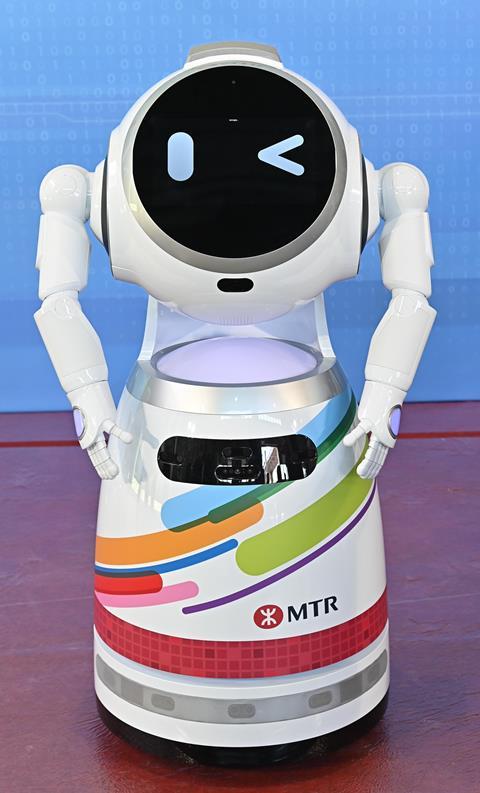 MTR Corp is currently 'training' the Finder-T, Guider-T, Checker-T and two types of Cleaner-T robots, which are equipped with AI to help grow their capabilities over time.
Finder-T will answer passenger enquiries including journey planning, and will be able to identify oversized luggage or pushchairs and advise travellers to take the lift. Guider-T can lead passengers to designated locations such as entrances, exits and toilets, and can broadcast safety messages.
Checker-T will patrol the station at night and use image analysis to check the status of facilities such as lighting, signs and doors.
The two types of Cleaner-T robot will automatically clean the station after the end of service, with filtration systems to enable them to use less than half the volume of water used for manual cleaning.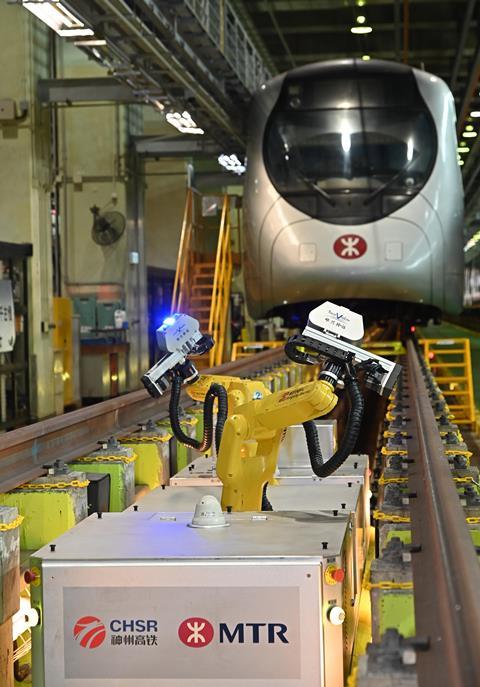 MTR Corp will study how the robots operate, and gather feedback from passengers.
The underframe inspection robot at Pat Heung depot uses image recognition and artificial intelligence to identify abnormalities such as wear and tear or the presence of foreign objects, alerting maintenance staff if anything is found.
MTR Corp has also introduced pantograph monitoring equipment on the East Rail Line, and set up a data studio to analyse big data collected from operations. The Integrated Speed & Position Supervision System, which was developed by the in-house engineering team and deployed across the light rail network, is also being upgraded.