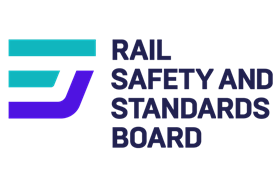 Organisation: RSSB
Location: Flexible working, UK
Deadline: 04 July 2022
Do you have a depth of knowledge in asset management and operations, with the ability to work with senior industry leaders to deliver safety and performance improvements in complex asset intensive organisations?
Rail Safety and Standards Board supports the rail industry to deliver a better, safer railway. We help the whole railway work together to address issues of common concern, so that we all benefit from better safety, sustainability and service, and reduced cost and risk.
The System Safety and Health (SSH) Directorate is central to the RSSB purpose of delivering a better safer railway, owning and implementing the Leading Health and Safety on Britain's Railway strategy (LHSBR). The LHSBR strategy addresses 12 key risk areas with significant work programmes and collaboration with Rail sector members contributing to enhanced rail safety and performance.
The role
Reporting to the Professional Head of Asset Management, the Principal Rail Integrity Manager will deliver significant projects and activity working closely with the Principal Strategy Implementation Managers across four risk groups: Asset Integrity; National Freight Safety, Train Accident Risk and Workforce Safety.
A consulting mindset is critical to the success of the post – with the role needing to deliver multiple projects for different stakeholders concurrently. Engagement with senior contacts in member organisations is routine, ensuring stakeholder interests are understood and addressed whilst simultaneously promoting the values and objectives of RSSB. In addition to the class leading work that we do, we focus on making our diverse workplace a great environment for you and your ideas to thrive.
What you will be doing
Collaborating and negotiating with senior industry players to capture and understand client / end user pain points, scoping work to address the pain and securing agreement and funding to progress;
Leading the development and delivery of significant programmes of work clearly aligned to defined pain points and with identified benefits delivered to exacting quality standards;
Identifying key issues faced by the rail industry, engaging with data analysts, risk specialists and researchers – to inform strategy development and Rail Integrity priorities;
Supporting the implementation of RSSB solutions in our members organisations to realise tangible value;
Sharing knowledge, raising the profile of the work of RSSB and the benefits it brings through a range of channels including seminars and conferences;
Working with some of the most experienced, well qualified and fun people to work with in the industry.
What you will bring:
Experience in asset management and operations in sectors such as rail, metro, light rail, ports, aviation or highways;
Experienced in engagement with senior leaders to capture, synthesise and deliver significant packages of work and with demonstrable ability to apply your specialist knowledge;
Depth in the identification, documentation and application of industry good practice, business models and standards;
Experience of people/line management in a consulting, duty holder or academic environment;
Experience of leading commercial consulting activities securing work and successfully leading the delivery to time, costs and quality expectations;
Experience of developing practical innovative solutions in areas such as system safety, strategy, risk management, competence management, organisational change, change management and operational control;
You are likely to be degree qualified, or have (or be working towards) chartered status or equivalent in a relevant discipline. Relevant disciplines include but are not limited to Asset Management, Engineering, Safety & Reliability, Operations or Economics.