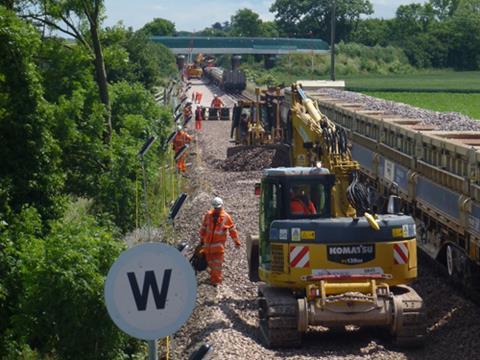 UK: The Department for Transport published its five-year Rail Network Enhancements Pipeline on October 16, listing projects to increase to the capabilities of the rail network in England & Wales where development is being funded through the enhancements budget for Control Period 6 (2019-24).
The schemes are listed by the latest decision gateway which they have passed: Decision to Initiate, Decision to Develop and Decision to Design.
However, the government has not committed to go ahead with any of the listed schemes, which must meet the required criteria to pass through each gateway in turn until passing the Decision to Deliver. Projects which have passed this stage are transferred to Network Rail's separate Enhancement Delivery Plan.
Proposals which have not yet received a Decision to Initiate have not been included in the list, which is due to be updated annually to include additional schemes.
Publication of the pipeline was welcomed by the Railway Industry Association, which had been campaigning for more than year for it to be made public.
'This comprehensive list of enhancements will now give rail businesses some more confidence to plan, hire and invest in preparation for upcoming work', said RIA Chief Executive Darren Caplan. 'We and our members will now examine the list further, and work with the DfT and wider rail supply community to deliver these upgrade projects.'
Websites
We are not responsible for the content of external sites