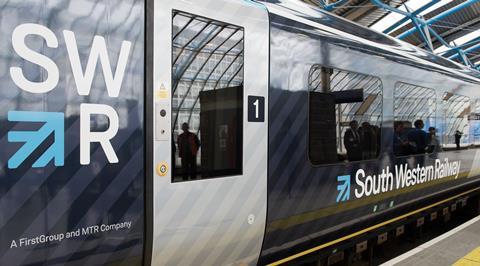 UK: South Western Railway has agreed its 2022-23 Business Plan with the Department for Transport, setting out what it plans in the second year of its National Rail Contract and how much it will cost.
Under the National Rail Contract all revenue is paid to the government, with the operator receiving a fixed fee to deliver the Business Plan against the budget and having the potential to earn additional performance-based fees.
The Business Plan sets out targets under eight themes.
Customer and communities:
providing live train occupancy information for the Class 444, 450 and 15x fleets;
continuing to fund Community Rail Partnerships and station adopters;
completing Customer & Communities Improvement Fund projects and launching a new scheme for next year;
trialling new approaches based on customer needs research and staff insights;
improved wi-fi with 'superfast' connections in some locations;
station improvements including toilets, waiting rooms, benches and anti-trespass measures;
publishing a social impact report.
Leadership, management and resourcing:
leadership management training;
achieving Safeguarding on Rail Scheme accreditation;
extending the provision of body-worn video cameras;
refurbishing staff accommodation;
working with partners to deliver industry change.
Collaboration:
agreeing with Network Rail a suite of joint initiatives to enhance customer benefits;
working with Network Rail to jointly engage with the Great British Railways programme;
establishing a joint workstream to improve service recovery and incident management;
selecting three new supply chain partners for the First-44 supplier programme;
collaborating with British Transport Police to establish a joint workplace violence reduction unit.
People and workforce:
an updated staff suggestion scheme;
achieving Inclusive Employers accreditation;
attracting apprentices and delivering training;
building on Investors in People accreditation to drive further improvements against the People, Wellbeing and Apprenticeship frameworks;
progressing to the next level of the Disability Confident scheme;
working on the Enabling Framework Agreement;
signing up to the Armed Forces Covenant.
Train service operation:
agreeing roll-out milestones for the Class 701 Arterio EMU fleet with DfT;
system enhancements including Attune train planning software and Solano train management system;
managing the cascade of legacy rolling stock fleets;
enhancing CCTV at four depots;
extending the operation of 2 trains/h on the Island Line;
delivering efficient timetables that make the best use of available resources;
maintaining focus on safe operations.
Revenue:
supporting the development of a new national branding strategy for Great British Railways;
appointing a team to investigate digital, electronic or systemic fraud;
delivering the annual marketing plan to drive recovery and growth;
weekly fare capping on Tap2Go smartcards.
Environment and sustainability:
developing plans to achieve net zero emissions;
introducing an environmentally supportive building management system at four locations;
increasing biodiversity at four flagship locations;
trialling a six-month recycling project at 12 small stations;
working with the Rail Safety & Standards Board to establish baseline station air quality data;
delivering at least two biodiversity gardens.
Accessibility:
creating calm spaces at a minimum of three stations;
including the location of every assisted boarding point on the National Rail Enquiries website;
training relevant staff on the use of inclusive language;
trialling NFC at assisted boarding points to support visually impaired customers;
station accessibility improvements including installing induction loops, accessible toilets and additional wide aisle gatelines;
creating a plan to achieve accreditation under the Department for Transport's Inclusive Leaders scheme;
auditing and improving customer-facing information.
Striking the right balance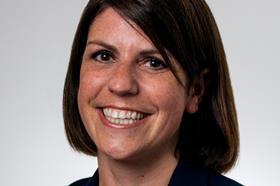 'The Covid pandemic has fundamentally changed the way we work, play and travel, and the long-term future of the railway depends on it adapting to the new normal', said SWR Managing Director Claire Mann.
'Our new business plan does just this, striking the right balance between reducing the cost to taxpayers, who have subsidised the railway to the tune of £16bn since the start of the pandemic, and delivering the improvements our customers want to see.'