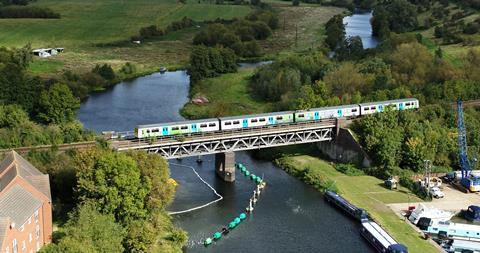 UK: The Department for Transport and Innovate UK have opened the 2021 First of a Kind competition, offering a share of £9m of funding to support the development of 'pioneering technology and exceptional ideas' on three themes.
These are:
increasing passenger confidence by providing assurance that rail travel is safe, and making it an enjoyable and productive experience;
making it easier for passengers to plan and manage their journey so as to reduce stress, exclusion and time lost. This can includes personalised services and assistance, and minimising crowding and reliance on fixed information points;
delivering a more sustainable railway through traction and non-traction decarbonisation, energy generation, noise reduction, biodiversity, light-weighting, the use of cleaner energy systems, carbon modelling, targeting specific 'problem' locations, reducing pollution from diesel trains and retro-fit options.
Organisations have until March 10 to bid for funding. Projects should have total eligible costs of between £50 000 and £400 000, and are expected to start by July 1 this year and must end by March 31 2022.
Any adoption and implementation of a concept would be subject to separate procurement.
The Railway Industry Association's Technical Director David Clarke said the FOAK funding would 'help the rail sector find new solutions that deliver a better and more effective railway, for the benefit of passengers, freight users and the wider economy'.
In last year's round, 25 projects shared £9·4m of FOAK funding.