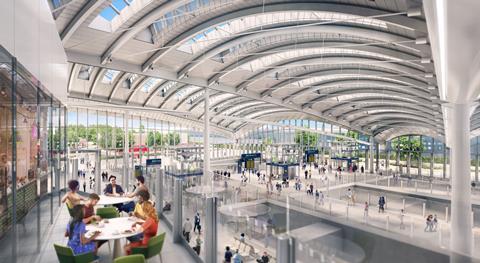 UK: High speed line project promoter HS2 Ltd says it is the first infrastructure company to be awarded Inclusive Environments Recognition certification at organisational level by the Construction Industry Council.
HS2 Ltd has held focus groups, virtual reality simulations and live testing sessions with charitable organisations, community groups and individuals with disabilities and protected characteristics.
User experience sessions have played a role in determining appropriate lighting levels in stations, how signage will be presented and the height, size and placement of seating on trains, platforms and concourse areas.
All HS2 stations and train to platform interfaces will be step free, so that passengers with accessibility requirements will not need to book assistance in advance.