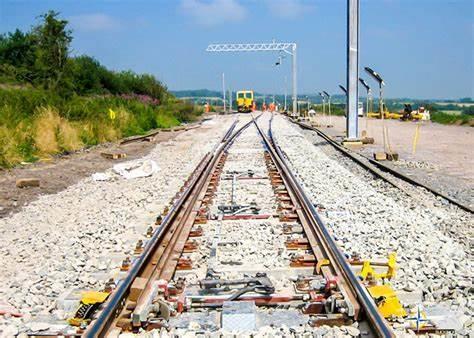 UK: Kier Group has agreed to acquire substantially all the rail assets of Buckingham Group Contracting, including High Speed 2 contracts.
Buckingham went into administration on September 4, after announcing the previous month 'deep losses and interim cash deficits' incurred on the three stadium and arena contracts and an earthworks contract. Joint administrators were appointed from Grant Thornton.
Announcing the agreement to acquire the rail activities, Kier Group CEO Andrew Davies said 'we have previously stated that we would consider value accretive acquisitions in core markets where there is potential to accelerate the medium-term value creation plan.
'This acquisition is one such example – it is an excellent strategic fit and accelerates our rail strategy, providing work with new rail clients and increasing our capabilities.'
Buckingham's rail assets will become part of the Kier Transportation business, which designs, builds and maintains rail, road, aviation and port infrastructure.
'The Buckingham Group rail business had built a very strong reputation for assured delivery in the rail sector', said Joe Incutti, Group Managing Director at Kier Transportation.
'I am pleased that we now welcome 180 new colleagues into Kier Transportation. The team will further strengthen our capability and this helps to bring an end to a period of uncertainty for former Buckingham Group clients and employees by ensuring continued delivery on existing projects, and the retention of hugely important skills and expertise in the rail sector.'
Joint administrator Rob Parker said a sale of Buckingham's building, civil engineering, demolition, major projects and sport & leisure business had not been possible, and 446 employees from these divisions together with some other central roles had been made redundant.