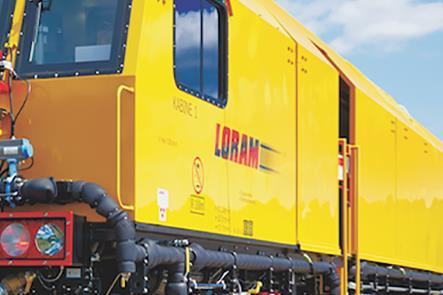 UK: Network Rail has awarded Loram two contracts totalling £25m for the support of its infrastructure monitoring vehicle fleet.
The first contract covers the maintenance of 65 vehicles which Network Rail uses for the digital measurement and analysis of track and structure assets.
The second contract covers the operation and maintenance of a small fleet of specialist vehicles used for visual inspections, track recording and analysis of switch and crossings integrity.
The contracts began in April and run for an initial period of two years, with an option to extend to five years. The contracts will support 30 existing jobs and create 20 additional roles at Derby-based Loram UK.
'For the first time we will be operating elements of the infrastructure monitoring fleet in our own right', said Andrew Watson, Business Development Director at Loram UK. 'We are looking to increase the range of services that we offer infrastructure owners, both in the UK and across the EMEA region, as part of our US parent company's ambition to be the global leader in the design, build, finance, operation and maintenance of specialist on-track machines.'