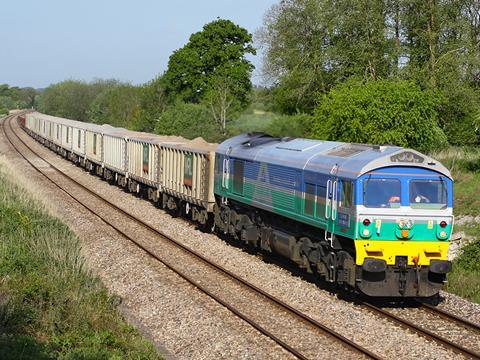 UK: Touax Rail UK has signed a contract to supply 55 Greenbrier Europe JNA open wagons and 40 HOA hoppers to Mendip Rail for use on aggregates traffic.
Announcing the order on July 22, the leasing company said this was its first order for new wagons for the UK market and would support its strategy of growing its lease fleet in both the UK and continental Europe.
The open wagons will be built at Greenbrier Europe's Drobeta-Turnu Severin plant in Romania for delivery from Q1 2020, and the hoppers at the Świdnica factory in Poland for delivery from Q2 2020. Both types of wagon will have a maximum gross laden weight of 101·6 tonnes and track-friendly bogies.
The Mendip Rail transport joint venture of construction material suppliers Aggregate Industries and Hanson UK currently has a fleet of 636 wagons. It has ordered the additional vehicles to handle expected growth in traffic volumes.