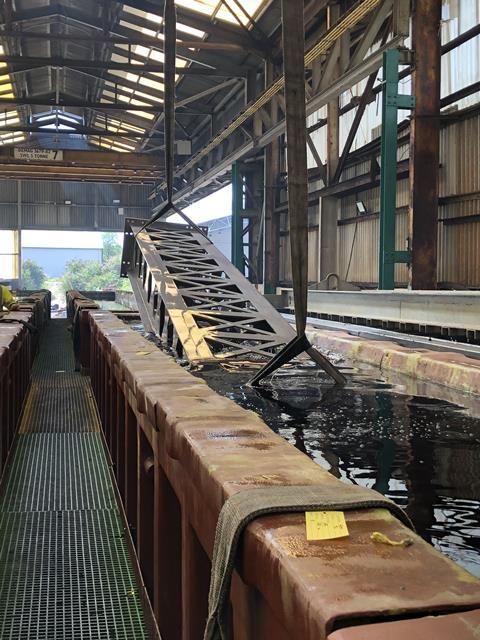 UK: Worksop Galvanizing is using what it says is the largest acid bath in the UK as part of the process of applying the protective coating to components for the 25 kV 50 Hz electrification support structures which are being installed between Bedford and Corby.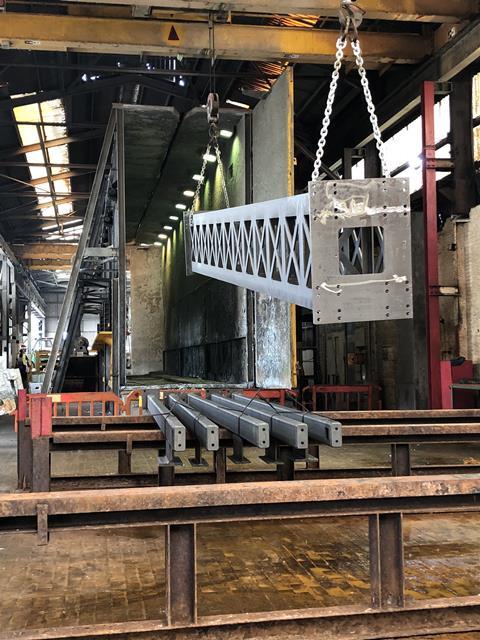 'The upgrade programme on the Midland Main Line is a massive scheme', said Commercial Manager Paul Robinson. The work requires the erection of 6 000 main steel components.
'We've been galvanizing sections of steelwork that will support the new cables for more than a year and have now reached a figure of 3 000 tonnes', said Robinson. 'It's a significant project that's still ongoing and I believe we're only roughly halfway through. But we have some of the best facilities in the UK, including the largest bath in the country, and that means we're able to turn around projects like this very quickly.'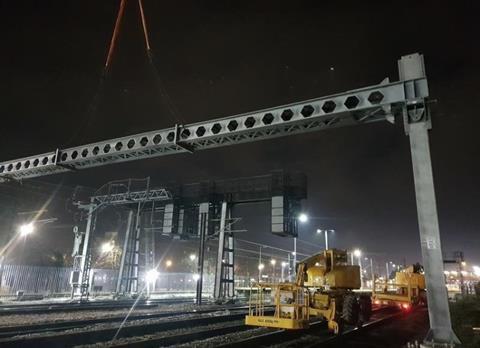 The electrification structures are being supplied to Network Rail by Adey Steel. 'We've provided around 95% of the main steel for the Bedford to Corby section of the upgrade since it started in November 2017 and the majority of that has gone through Worksop Galvanizing', said Head of Rail Jim Hatherley.
'The vast majority of steelwork for rail projects is galvanized as it's a process that massively extends the life expectancy of structures, ensures maintenance is minimised and provides significant protection in a high-impact environment.
'We expect to supply around 5 500 tonnes for this section in total and that could yet be extended'.