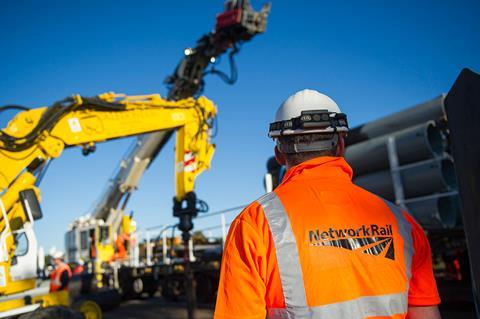 UK: Network Rail has begun formal consultation with trades unions on proposed reforms to maintenance which it says are required to 'improve productivity and efficiency', and would see around 1 900 redundancies.
The infrastucture manager said the proposed changes would involve:
• fault fixes by multi-discipline response teams, with greater use of technology to flag up equipment issues before failure;
• individual rostering 'enabling us to send the right number or people to fix a fault rather than fixed sized teams';
• multifunctional teams 'so that, for example, we could send three mixed specialists in one van to fix a fault rather than two specialist teams in two vans';
• multi-skilling so people are better equipped to fix the most common faults themselves;
• accelerating the deployment of 'labour and life-saving' technology that has been 'stuck in trade union consultation' for over two years.
NR said the reforms would reduce the maintenance workforce to around 8 000, but it does not expect to make any compulsory redundancies as the changes could be made through voluntary severance, retraining and redeployment.
'We know that some of our working practices are fundamentally broken', said CEO Andrew Haines when the start of the consultation process was announced on July 28. 'That's why we must make progress with modernising the way we carry out maintenance work and making the savings that are necessary for the future of our railway.'
Responding to the announcement, General Secretary of the RMT union Mick Lynch said the changes to conditions and working practices were still subject to discussions with the unions and would 'impose detrimental working practices'.
He said 'rather than deceiving the staff about what they are actually proposing, the company now needs to get back round the table with RMT and work to resolve the issues in the dispute including their proposals for change and the union's demands for job security and a decent pay rise'.