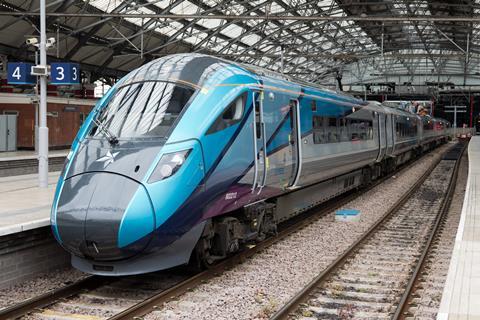 UK: FirstGroup's National Rail Contract to operate TransPennine Express services will not be renewed when it expires on May 28, Secretary of State for Transport Mark Harper announced on May 11. Operations will instead be transferred to the government's Operator of Last Resort.
Services will run as normal, with no changes to tickets or timetables.
The Department for Transport said the decision was temporary, and it is the government's full intention that TPE will return to the private sector.
The Secretary of State has asked DfT to review services in northern England with the aim of driving efficiency and finding better ways to deliver for passengers. All interested parties, including mayors and Transport for the North, are asked to engage with the government on this work.
Decline in confidence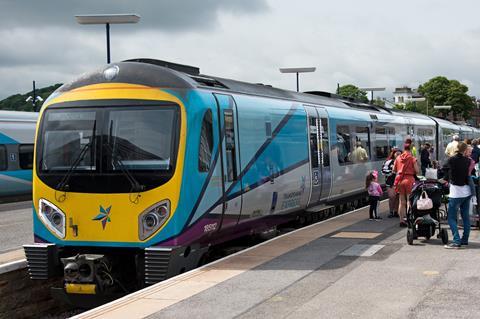 The two-year contract running from May 31 2021 was one of the first two National Rail Contracts to be awarded directly to the incumbent operators after the pandemic made the previous franchising model unviable. DfT had an option for a two-year extension which it will not now exercise.
DfT said months of significant disruption and regular cancellations had resulted in a 'considerable decline in confidence for passengers who rely on the trains', although it recognised that a significant number of problems had arisen from matters out of the operator's control.
These include a backlog of driver recruitment and training, reforming how the workforce operates and 'most notably' the decision by drivers' union ASLEF to withdraw rest day working
A recovery plan was put in place in February; FirstGroup said cancellations were down 40%, and would continue to fall as more drivers become available over the next few months.
Harper said the transfer to OLR was 'not a silver bullet and will not instantaneously fix a number of challenges being faced'. However, it would provide an opportunity to reset relationships between the operator, staff, trade unions and passengers.
Disappointed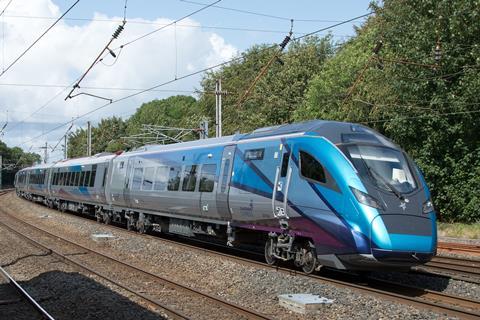 FirstGroup said it was disappointed by the decision, which CEO Graham Sutherland said 'does not alter our belief in the important role of private rail operators in the delivery of vital, environmentally-friendly transport'.
FirstGroup has operated TPE services since 2004, in which time annual passenger numbers grew from 14 million to more than 29 million before the pandemic.
TPE contributed £415·8m to FirstGroup's total revenue of £4 591·1m in FY2022; with £13·2m of adjusted operating profit and £8·9m of attributable net income.
Management and performance fees for the period April 2022 to May 2023 will be settled after the handover, and FirstGroup does not expect to incur material costs.
Responses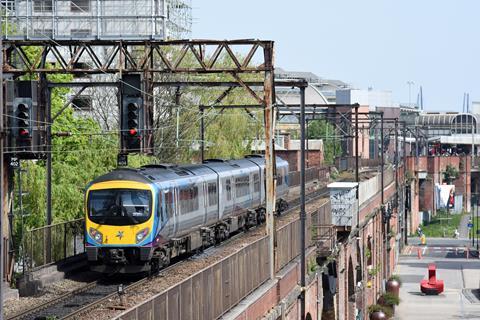 Chair of the House of Commons Transport Committee Iain Stewart said 'the Rail Minister told us in January that the company's record was "unacceptable", and there was no realistic expectation it would improve, unlike with Avanti where demonstrable progress was being made.' He said 'a range of factors were at play', and 'the change of management won't resolve all of these problems overnight'.
ASLEF General Secretary Mick Whelan backed the transfer, but said he was disappointed that Harper was 'trying to blame ASLEF — rather than the company's inept management — for its many problems'.
Whelan said 'TPE management is famous throughout the railway industry for its confrontational approach', adding that the company had 'failed to recruit, and retain, the drivers it needs'.
Anthony Smith, CEO of independent watchdog Transport Focus, said 'in our latest survey TransPennine Express was rated the joint worst performing train operator and just 67% of passengers were satisfied with how punctual their journey was. Whichever organisation runs TransPennine Express rail services, under whatever contractual arrangements, passengers will want to see a much more reliable service.'
Andy Bagnall, CEO of the Rail Partners association of train operator owning groups, said 'the operator's issues were complex and largely beyond their control, especially in the context of industrial relations. It is essential that the Secretary of State delivers on his promise to return this contract to the private sector, which needs to be done at pace to secure the benefits that competitive tendering and private sector innovation deliver for customers and taxpayers.'
Labour's Shadow Transport Secretary Louise Haigh said 'after months of needless damage, Conservative ministers have finally accepted they can no longer defend the indefensible. But this endless cycle of shambolic private operators failing passengers, shows the Conservatives' rail system is fundamentally broken.
'The next Labour government will end this sticking plaster politics by bringing our railways back into public ownership as contracts expire.'