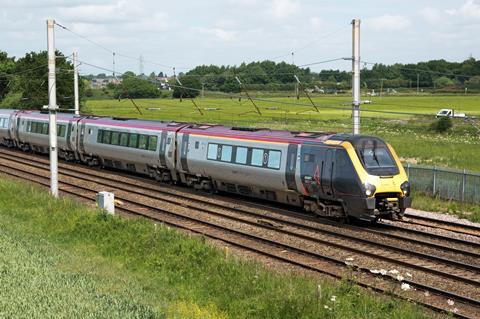 UK: The Department for Transport has ordered a review of regulations governing exposure to air pollution on trains and at stations, after research commissioned from the Rail Safety & Standards Board found that air quality was 'poorer than desired' on some trains using diesel power.
RSSB's study measured major health-related pollutants on six different train types representing a range of old and new and diesel and electro-diesel stock.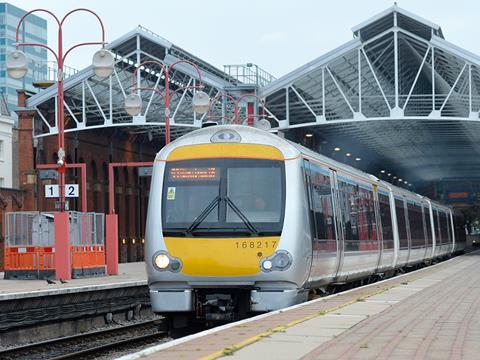 It found that air quality was within legal workplace limits, and close to that found when travelling by bus, bicycle or car. Pollutant levels varied by train type, exhaust location, gradient and whether the train is in a station or tunnel.
Electric and bi-mode trains were cleaner than diesel, but the study found that newer train types do not necessarily have the best onboard air quality.
It found four main sources of particles: the exhaust, passenger movement, brakes or dust from the hard floors, and particles coming in from outside. The highest levels of particles were found between London Euston and Birmingham New Street on Class 221 trains, being significantly higher than levels routinely measured at busy urban roadside locations.
The highest levels of NO2 were found between London Paddington and Bristol Temple Meads on board a Class 800 bi-mode train in diesel mode. These were also significantly higher than routinely measured at busy urban roadsides. There was a large difference in NO2 when comparing diesel mode to electric mode on the Class 800 and Class 755 bi-modes.
Trains studied
Route
Operator
Type
London Marylebone to Birmingham Snow Hill
Chiltern
Class 168 DMU
London St Pancras to Nottingham
East Midlands Railway
Class 43 HST
London Euston to Birmingham New Street
Avanti West Coast
Class 221 DEMU
London Paddington to Bristol Temple Meads
GWR
Class 800 electro-diesel
Ipswich to Cambridge
Greater Anglia
Class 755 electro-diesel
Bletchley to Bedford
West Midlands Trains
Class 230 D-Train DMU
Review of current standards
As a result of the study, DfT has commissioned a review of current standards with a view to updating or strengthening them. It has also commissioned further research by RSSB to better understand the scale of the air quality issue and identify potential causes and solutions. This will include measurement on eight more train types.
'While these findings are within limits, I do not believe people should have to accept anything less than the highest levels of air quality', said Rail Minister Chris Heaton-Harris on September 16. 'I have asked the industry to immediately conduct further research and explore all engineering modifications and options to rapidly improve air quality on trains and in stations.'
He added 'if required, we will not hesitate to strengthen legislation to ensure the highest standards of air quality are met and maintained.'
Industry calls for electric trains
Responding to the study, the Rail Delivery Group said 'rail is one of the greenest forms of transport and is essential to a clean and fair recovery, with electric trains making up more than seven in 10 of the national fleet. We welcome the government's action to improve air quality on board trains, but investment by government is also needed to electrify more of the railway and eliminate more polluting trains altogether.'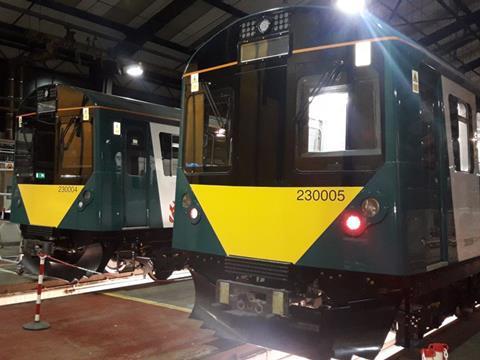 Class 230 DMU supplier Vivarail told Rail Business UK that it 'supports all initiatives to eliminate emissions and pollution'. Its products including battery and power storage technology, and 'good quality' diesel trains could be converted to pure battery operation to avoid the 'money, waste, time and energy' of scrapping. The company said this would be 'the easy way to deliver a fully electrified network at a fraction of the time and cost of installing new overhead lines', and 'decisions made now can have a swift impact on emissions'.
Avanti West Coast said 'we are committed to reducing our impact on the environment and most of our passengers travel on fully electric Pendolinos. We will also be replacing our current Class 221 Voyager trains with electric and bi-mode trains that will reduce our diesel mileage by 85%, and as well as our emissions, it will also significantly reduce our carbon footprint.'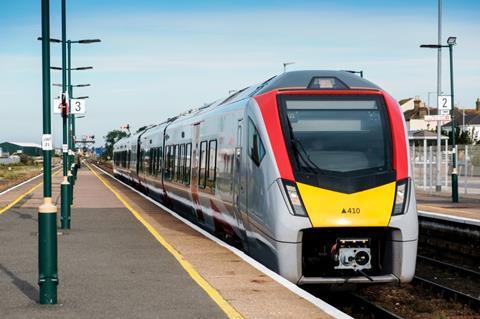 Greater Anglia said rail 'is the most sustainable form of transport after walking and cycling and we are committed to making our railway even better' with a focus on air quality as well as other environmental initiatives.
'We were pleased to support RSSB and DfT with this important study', the operator added. 'The journey on our network studied by the RSSB was on one of our new bi-mode trains which has many environmental benefits as well as improving air quality on board. We look forward to working with the rail industry to make further improvements in the future.'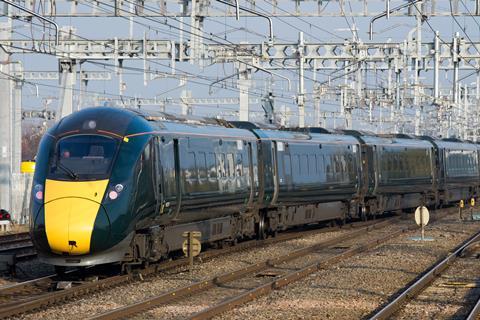 Great Western Railway said the research confirmed 'there is an impact in areas that are not yet electrified'. The report was 'an important first step in helping everyone involved in train procurement understand the variables and design features that can affect air quality onboard, and we are working with manufacturers and government to help develop potential solutions to bring quality closer to levels seen on electrically powered trains.
'In the long term, this is why the government's ambition to electrify the network and reduce the number of diesel-operated trains is so important.'
Websites
We are not responsible for the content of external sites