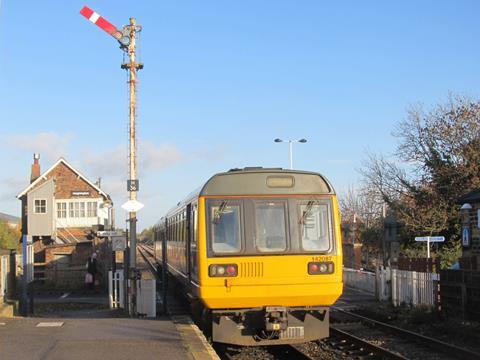 UK: Leasing company Angel Trains has annaunced it will offer a 'small number' of Class 142 Pacer DMUs to heritage railways and emergency services following their withdrawal from service with Northern.
The proceeds will be donated to a charity of the organisation's choice for the emergency services and to Angel Trains' selected charity, Railway Children, for heritage lines.
Angel Trains does not plan to re-lease the Pacers to franchised operators, but says community railways will be able to apply for units at market price.
The National Railway Museum has also received one Class 142.
Units that are not set aside for further use by the emergency services, heritage railways or community railways will be scrapped.
'Although the Pacers have served the industry well for many years, their scrappage is a significant move towards an improved rail network across the region', said Angel Trains CEO Kevin Tribley on December 11. 'Angel Trains is committed to investing in, and creating, the railway of the future by delivering and enhancing assets that modern UK passengers deserve. Replacing the Pacers as they reach the end of their lifespan is a natural step towards this goal and we believe the discontinued trains could be of value to select organisations.'