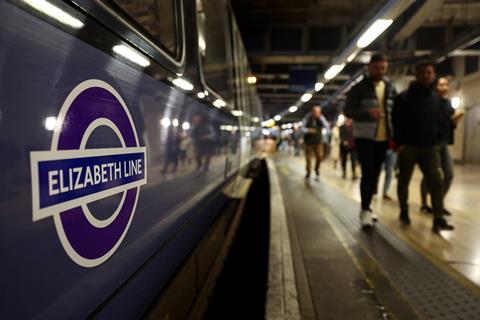 UK: Transport for London has begun the process of appointing a contractor to operate Elizabeth Line services after the current concession held by MTR Corp expires on May 25 2025.
The next contract is expected to be for an initial period of seven years, with an option for TfL to extend this by up to two years and a separate option for up to seven months.
TfL has set out seven key objectives:
excellence in safety and sustainability;
optimising performance and cost without sacrificing quality;
high and annually improving customer satisfaction, accounting for increasing expectations and emerging technology trends;
positively influencing customer and stakeholder perception of TfL's Rail for London arm and the Elizabeth Line by maintaining, developing and enhancing the Elizabeth Line brand across London;
managing and accommodating passenger and network growth, collaborating with RfL to deliver investment projects;
maintaining a flexible and dynamic approach to changes in the rail industry that directly and indirectly influence the Elizabeth Line;
ensuring that the Elizabeth Line is a great place to work and its workforce is representative of the communities served.
The operator would be paid a fee based on a package of incentives with performance-based bonuses and deductions.
Parent company guarantees may be requested, and performance bonds and/or capitalisation of the concession operator may also be required.
A negotiated procedure with a prior call for competition is to be used. Requests to participate are to be submitted by December 15 2023.