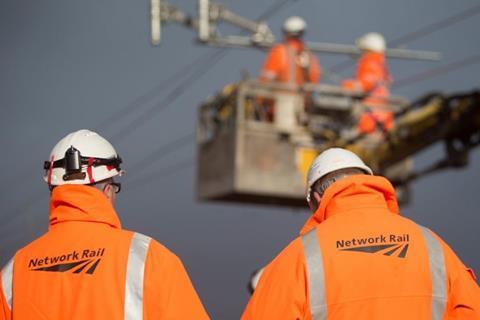 UK: Pay and conditions in the rail industry are typically favourable when compared to market comparators, owing to working hours, defined benefit pension options and high levels of trade union membership, according to a report published by the Office of Rail & Road.
ORR commissioned the report from independent consultants Incomes Data Research with specialist rail input from Steer as a subcontractor.
The aim of the study was to:
benchmark Network Rail and passenger train operating companies' employment costs against relevant comparators;
provide reasons as to why employment costs were higher or lower;
highlight any factors which are likely to affect future employment costs;
suggest ways in which Network Rail and TOCs could improve where employment costs were found to be inefficient.
Conclusions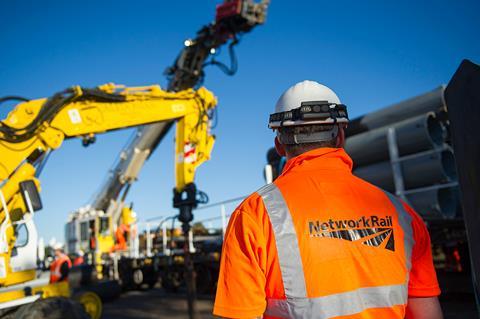 For each employment category, a market median value was calculated against which the rail sector could be assessed. Variations of 10% either side of this median were classed as 'within market rates'.
The study compared pay and total reward (which includes pension costs and other measurable benefits) of 64 459 railway workers, representing 63% of all staff employed by Network Rail and the TOCs.
It found that in some areas of the industry, pay and conditions were favourable when compared with the wider market.
Total reward at Network Rail was largely within market rates, with the exception of maintenance staff where it was 18% above the market median and certain head office and operations roles which also fell outside market rates. For some job categories, the results were sensitive as to whether looking at total reward or just pay.
Total reward at TOCs was also largely within market, apart from station staff who are paid 12% above the market median, and operational management who are paid 11% below. Again, for some job categories the result was sensitive to whether looking at total reward or just pay.
Recommendations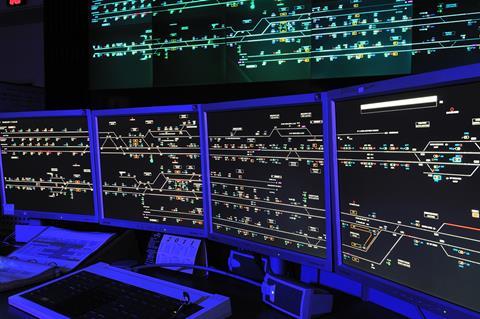 The study identified a number of ways in which efficiencies could be delivered:
rail employers needed access to accurate pay and reward data in order to model any proposed changes;
the use of job evaluation to determine grades was not universal across the rail industry;
employers could reduce the number of separate terms and conditions, introducing a 'model contract' for new recruits;
a national pay structure should be considered for maintenance staff who have electrical skills, to assist in recruitment and retention;
employers should consider reviews where employees feel that pay does not adequately reflect the technological requirements of the most skilled aspects of the work or increases in the size, scope and complexity of operations;
pay structures based on broad-banded salaries may require review, along with bonus and commission schemes;
the industry should investigate the reason for pay variations, to inform future pay and rewards strategy.
Complexity of comparisons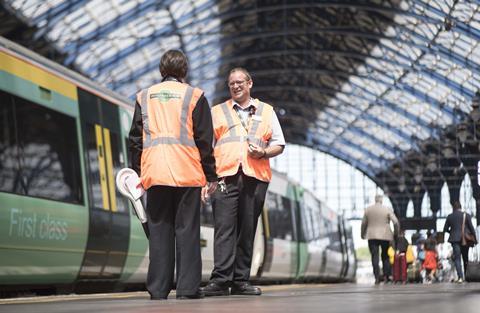 'We were asked to undertake this study in the white paper on rail reform', explained ORR's Director of Economics, Finance & Markets Will Godfrey when the findings were published on October 6.
'The complexity of rail pay arrangements can make it difficult for companies to produce data and to also make comparisons on a consistent basis. Particularly when the study depends on being able to find suitable comparators for rail jobs, which is easier for some types of jobs than others.
'The findings have identified areas where train operating companies and Network Rail can undertake further analysis of pay structures. We will now consider in consultation with industry the scope to update and refine this dataset.'
Responses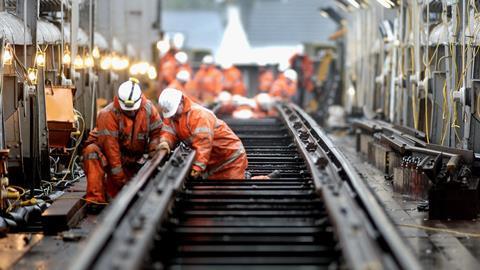 Responding to the report, Network Rail CEO Andrew Haines said 'our staff play a vital role delivering services for millions of passengers and, as the ORR's report found, we provide a competitive package in line with market rates to reward and attract the best talent. As a public sector body, we balance this with the need to spend public money sensibly.'
General Secretary of the TSSA trade union Manuel Cortes said 'the rail industry is a specific and defined market in its own right with distinct roles and thousands upon thousands of high-skilled professional jobs, making comparisons with a wider "market" difficult.
'Rail workers perform safety-critical and other vital functions to ensure our railways are safe. They have suffered years of real terms pay cuts and richly deserve a pay rise.'
RMT General Secretary Mick Lynch said 'the political thrust of this report is to target the pay and conditions of maintenance workers and station staff — the very same railway workers facing mass job cuts.'
He said 'strong trade unions like the RMT are important in raising wages and creating good safe working environments. And if that means RMT members' wages are higher than the market rate, there is something wrong with the market.'
Participating operators
Avanti West Coast
c2c
CrossCountry
East Midlands Railway
Govia Thameslink Railway
Great Western Railway
Greater Anglia
LNER
Merseyrail
Northern Trains
ScotRail
South Western Railway
Southeastern
TransPennine Express
West Midlands Trains
Declined to participate
London Overground
MTR Elizabeth Line
Transport for Wales Rail
Websites
We are not responsible for the content of external sites