UK: As the COP26 climate summit opens in Glasgow, following the UK government's Comprehensive Spending Review, fears are growing across the rail industry that Treasury pressure on cost and revenue will lead to a smaller railway emerging in the post-pandemic era. Having spoken to a range of senior figures across the industry over recent weeks, almost all on condition of anonymity, Rail Business UK can confirm widespread concern that significant investment spending is coming to an end after three decades of growth in rail use, with potentially significant implications.
It is an early Saturday morning in late September. Two successive London – Manchester trains operated by Avanti West Coast are ready to depart from London Euston; one leaves full and standing, the next has only the unreserved Coach U offering any free seats for flexible ticket holders. Perhaps most telling of all, this was a weekend with no Premier League football fixtures, traditionally a major driver of weekend patronage on the route.
Prior to the Covid-19 pandemic, AWC operated a standard pattern of three trains per hour from Euston to Manchester and Birmingham New Street; today, only two trains/h have been restored to the service plan. Even more stringent cuts have occurred on the London – North Wales route. But there is little indication of when or even if the full West Coast Main Line timetable will return; Rail Business UK understands while more Manchester trains will be restored, no additional Birmingham services will be introduced at the annual timetable change in December, for example.
Alongside planned service reductions at other operators including South Western Railway and TransPennine Express, the AWC situation is being seen as a microcosm of a wider policy shift. The future shape of England's railways looks set to be defined by the Treasury on the basis of affordability, rather than the need to attract more passengers to the most sustainable mass transport mode.
Revenue is all that matters
Railways and governments across Europe are working to attract passengers back to rail in the wake of the pandemic, spurred by the European Commission's declaration of 2021 as the EU Year of Rail. Many are offering discounted or even free tickets to encourage people to try trains again. In some cases governments are launching subsidised multi-modal transport offers to encourage a transition away from high-pollution, low-occupancy transport to support green objectives; Austria's KlimaTicket initiative which officially launched on October 26 is a high-profile example.
The contrast in the UK could hardly be starker. In his Budget statement on the same day, Chancellor Rishi Sunak announced a 50% cut in the Air Passenger Duty levied on domestic flights, while fuel duty for road vehicles remained frozen for a twelfth successive year. In its response, the Rail Delivery Group noted that taxes make up 40% of the cost of traction electricity for rail, while aviation fuel is exempt from duty.
It seems clear that the Treasury's primary concern is railway revenue, not the environment, industry sources suggest. Having spent many billions of pounds sustaining rail services through the various pandemic lockdowns, finance ministry officials are now keen to recoup their losses as far as possible as the recovery takes hold.
Rail Business UK understands that far from incentivising passengers to come back to rail, the Treasury remains convinced pre-pandemic ridership will return unaided, with little concern expressed over changing working patterns affecting commuter operators.
'What's underpinning Treasury thinking is the view that patronage will come back on its own. Therefore, why would you spend money getting it to come back when it's going to come back anyway?' says one rail manager. Another senior figure echoed this view. 'There's such a funding gap at the moment, they're very much focused on getting income into the system.'
Article continues below ↓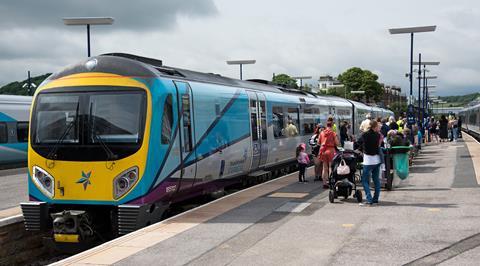 This focus on income is having a significant impact on the front line, with operators under intense scrutiny through the emergency operating contracts put in place to protect services during lockdown. Micro-management has been applied to almost every penny of expenditure, requiring operators' press releases and station posters to be approved by staff at the Department for Transport.
One senior engineer told Rail Business UK that £500 of repairs to his company's rolling stock fleet had been delayed by multiple requests for justification from government officials, delaying the restoration of fleet capacity and almost doubling the cost of the repair work because of the additional administrative time taken.
'Unproven' fares reform stuck
As lockdowns eased earlier this year, the operators and RDG started to present evidence to government intended to support development of a flexible season ticket aimed at commuters who were coming back to city centre workplaces fewer than five days per week. The operators suggested these tickets should come with savings on a par with a conventional season ticket, but this was rebuffed by the Treasury.
The final product, officially welcomed by operators but privately derided, offers a discount of around 10% and has been described by one source as 'pretty much providing two tickets for the price of two'. Even this meagre discount was seen as a victory within the industry; in the lead up to its launch one insider had reported that Treasury officials wanted no more than a 5% incentive.
Since then, further attempts to push on with the long-awaited reform of the national fares system have run aground.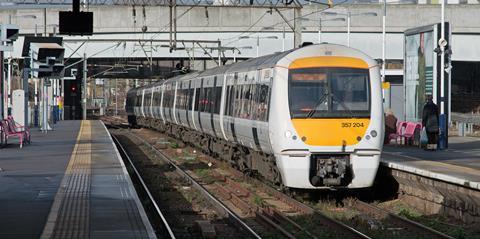 Proposals from the industry to revive rail use are reported to have been completely ignored, while commercial specialists at the train operating businesses with experience in growing ridership over the past 25 years of increasing patronage have been sidelined under the government-led contracting model now in place.
'Part of the problem are the tight controls over us all', says a director at one operating business. '[Government] needs to allow the people who know what they're doing to have some headspace and that's the conversation we're trying to have with them. I pay these people a lot of money to do a job that, before we were nailed down, they were doing pretty well. We need to use their expertise.'
Not only has the fares reform overall failed to progress, but operators have also made little headway in pointing out initiatives being deployed elsewhere in Europe, such as national railcards and multi-journey products. The government's response has been to ask the industry to prove that these have not been revenue abstractive, although sources suggest that DfT is much more open to exploring these options than the Treasury.
One insider suggests that 'the Treasury didn't believe the original business case [for RDG's fares reform package] because it obviously can't be proved, we don't know how it will be received'. This is driven by a perception in Whitehall that farebox revenue is now 'Treasury money', rather than the industry's or DfT's income.
This divergence of opinion between the two departments was in evidence at the opening of the relocated Railway Industry Association offices in central London on September 2. Pressed by guests to commit to further industry investment, Rail Minister Chris Heaton-Harris promised only that he would 'continue to make the case' to the Treasury.
Great British Railways confusion
While the Treasury's grip over the rail sector tightens, industry leaders are increasingly concerned by DfT's role in shaping the new Great British Railways organisation which will underpin the post-franchising landscape.
Amid reports of 'meddling' by ministers, an expected announcement at last month's Conservative Party conference in Manchester of the senior team to lead the transition to GBR failed to materialise.
Confusion abounds over the role and structure of GBR, although industry insiders suggest DfT intends to take a 'command and control' role over the railway. This way, GBR would attempt to deliver a railway within a strict budget set for it by the Treasury, with operators having very little scope to innovate or market their offering as they have done over the past two decades.
'What we're trying to do with GBR is to say "don't throw the baby out with the bathwater"', notes one insider. Others caution that there will be no return to the perceived 'halcyon days' of British Rail, where the rail sector was largely left to its own devices, with rail professionals in charge who reported to government at intervals. GBR is widely expected to be a government-led entity where DfT sets the agenda, leads on timetables and fares and calls on the concession holders to fall in line.
This approach is prompting concern from the industry about future leadership of the rail sector. 'Who would want to run the railway under those conditions?' asks one senior manager. 'The operators won't be given the opportunity to be commercial.' A particular concern is the lack of incentive for operators to strive to maximise ridership, because any shortfall in revenue would simply be a problem for the Treasury.
Do less with less
Establishing GBR is expected to take several years, not only because of the primary legislation required, but also, according to industry insiders, because the Treasury feels that a wait for two or three years should see farebox revenue recovering to pre-Covid levels.
In the meantime, the final outcome of this autumn's Comprehensive Spending Review is expected to send a message to DfT that it has less money to spend on rail infrastructure and services. Forced to cut its cloth accordingly, the current '80% timetable' reflected on routes such as the WCML will become the new base, because there is no money to bring back 100% of pre-Covid services. The fear is that the resulting sustained plateau in passenger numbers will be used as justification for a long-term reduction in capacity and a consequent lowering of the industry cost base.
Article continues below ↓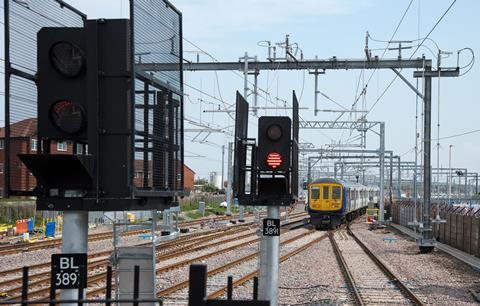 'We will end up with stagnation or reasons for Treasury not to grant any money to invest in the network to make it bigger or better or able to cope with more trains, because it will take the view that the status quo will run fine for the next 10 years or so', explains one senior insider.
This view goes a long way towards understanding the drive to reduce railway staff numbers through the current Voluntary Severance scheme.
Another industry leader reports that they are 'under huge pressure. There are always efficiencies that you can get and the TOCs haven't really been through that for a number of years. If we don't do it ourselves, the Treasury will do it to us.'
Insiders say even DfT understands this dynamic, and that on this occasion department officials are working with the industry to address the situation. 'If we don't prove to [the Treasury] that we're making savings, they'll unleash it on DfT, and that'll not work for anybody', the insider adds.
'Maintain trains less'
Meanwhile, Rail Business UK understands that government officials have been undertaking 'fact finding missions' to depots to assess how much work is being undertaken. This is raising alarm bells; many have reportedly taken place in the middle of the day, when by definition the least rolling stock work is done. Comments made during these visits have reportedly included questions such as 'perhaps money could be saved by maintaining trains less?' In an industry proud of its safety record, this is understandably worrying engineering and technical teams.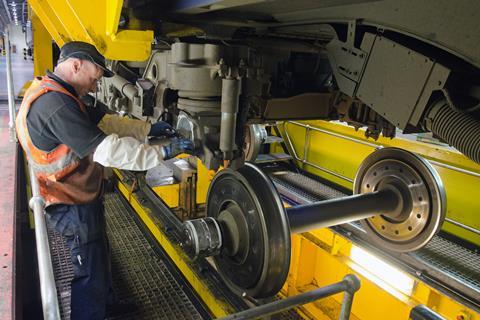 Many managers have told Rail Business UK that they expect pressure to reduce staff to be followed by a similar demand for fewer trains to be kept in the main line fleet. 'Don't be excited about orders for new trains', one observer comments. 'If you don't have to approve any new trains and you don't have to approve any infrastructure work, then you could probably get rid more of the workforce because you'll need fewer drivers or conductors.'
'Middle class toy' under control
Summing up, the consensus is that current transport policies are coming more from the Treasury than from DfT. The recent collapse of the planning for the May 2022 East Coast Main Line timetable is a further example of the trends in action, report consultants who worked on the recast.
The 'free hand' to create a new timetable came with much of the thinking already filled in, one manager reports. 'We got a proposal that communities hated, and which train operators detested because of its impact on performance and its poor utilisation, but it gave LNER many millions of pounds in additional revenue every year, and of course that's taxpayers money. It was effectively a Treasury-led timetable that generated additional revenue to cut the deficit that the railway has at the moment. It just so happened to be a really poor timetable for operators and for passengers.'
While much of the focus of concern is on the operating businesses, the pressure to cut costs and potentially limit investment is industry-wide. 'The big pressure will be [on] the industry to deliver growth in an innovative and cost effective way', says another senior figure. 'Clearly the Treasury has also got fed up with Network Rail. Yes, they stay within their budgets but their budgets are massively padded. So they're delivering on budget, but we're getting far less for each pound they spend than we ever have.'
There is a widespread belief that the pandemic has given the Treasury a taste for control. 'A lot of people there think that the railway system in this country was coming at a very high cost', says one industry leader. 'Behind the NHS, it's probably the one of the biggest costs to central government. It was seen very much as a "white middle class toy", because it was mostly taking them to and from work.'
Having long believed the growth in the railway's cost base was unsustainable, the Treasury has used Covid-19 as a chance to 'put its hands much tighter around the industry'. Industry leaders fully expect DfT to be told, 'you've only got this amount of money, you decide how much railway you want to spend it on'.
The start this week of COP26 — in the formal proceedings of which the rail sector is barely mentioned — looks unlikely to shift the dial, as two decades of unprecedented growth on Britain's railway seems set to come to a shuddering halt.