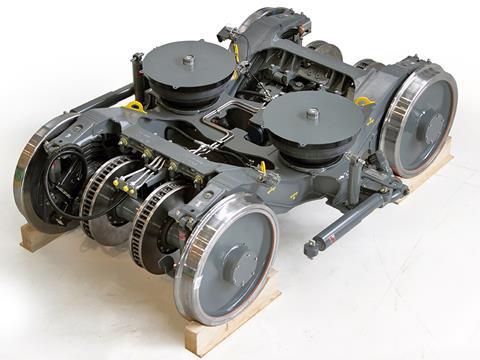 UK: Siemens has received its first certification under the RISAS assurance scheme, covering work on wheelsets, bogies and suspension components undertaken at its site in Lincoln.
Run by safety and standards body RSSB on behalf of the rail industry, RISAS aims to provide economies of scale through a single assessment of processes and shop floor attitudes, reducing duplication of auditing and assessment.
'We are delighted that Siemens, as a major player in the market, now has a RISAS-certified UK site', said Andy Tandy, RISAS Scheme Manager at RSSB, on November 5. 'There are many other suppliers of critical products and services for the overhaul of rolling stock who could benefit from the economies RISAS creates and the process of a rigorous assessment'.
'Siemens is extremely pleased to have attained RISAS certification for our Bogie Service Centre in Lincoln', said Siemens Supply Chain Director Nicola Phillips. 'The first job for the team will be to commence servicing of the Eurostar bogie from this facility, followed by the Desiro City fleets.'