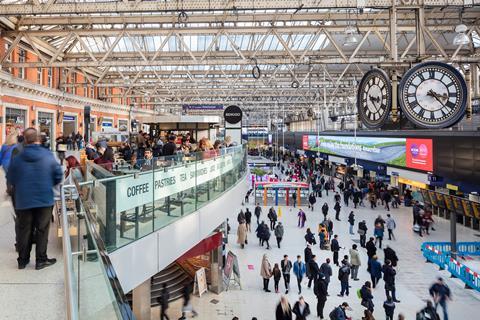 UK: South Western Railway has agreed with Network Rail and the Department for Transport to defer the timetable changes which were planned for December this year, citing the lack of commuter demand following the pandemic and 'the ongoing cost challenge facing the rail industry'.
During last year's consultation on the planned changes, SWR said peak travel into London Waterloo was predicted to reach pre-pandemic levels by December 2022, and so it proposed to move back to May 2019 service frequencies for both peak and off-peak travel from that date.
However, on July 21 SWR said that it had seen overall journeys stabilise at 70% of pre-pandemic levels during the past 12 weeks. Off-peak travel has returned 'strongly' to 100% of pre-Covid trips, but peak travel is only at 53%.
As a result, it has deferred the planned timetable changes and will instead continue with its current service levels, with a limited number of targeted interventions to optimise services where demand has returned quickest.
SWR Managing Director Claire Mann deferring the timetable change would come as a disappointment to some customers, but 'we cannot justify spending taxpayers' money on a further timetable uplift while the number of commuter journeys sit at around 50% of pre-pandemic levels'.
SWR and Network Rail will continue to monitor customer behaviour and act 'with agility' to meet increased demand, subject to funding being agreed with DfT.