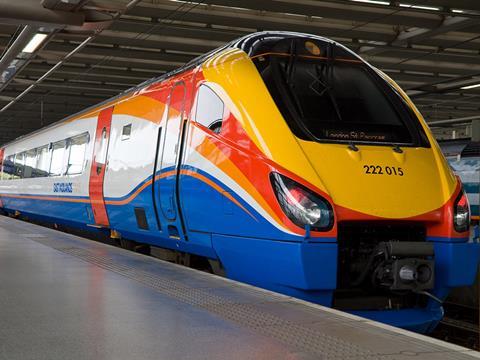 UK: East Midlands Trains is testing the provision of personalised travel disruption information to passengers via Facebook Messenger.
The system was developed by technology company Zipabout with the aim of replacing potentially confusing mass broadcasts of disruption information.
Passengers opt-in through a 'Keep Me Updated' button on the EMT website. The messages received are tailored to individual passengers and journey legs rather than entire routes, and cover any delays greater than 10% of the total journey time.
The technology is scheduled to be offered on the National Rail Enquiries and Scotrail websites later this year.
Although not yet available in the trial, Zipabout says the technology can also identify problems anywhere on a multimodal journey, such as road congestion or flight delays, potentially enabling the mid-journey cross-modal rerouting of passengers from delayed or cancelled services.
'Passengers now demand sophisticated, accurate information on the go, and don't want to have to scroll endlessly through Twitter to find out about delays to journeys that may not be entirely relevant to them', said Alex Froom from Zipabout. 'With this new technology, East Midlands Trains will be able to get the right information directly into the hands of the right people at the right time for the first time.'