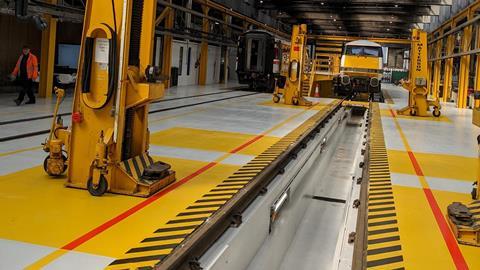 Northern has undertaken a £350 000 modernisation of Neville Hill depot in Leeds over 14 weeks. This included converting an old laundry room into an office, installing a communication and briefing area with interactive screens, and upgrading lighting.
The Department for Transport and Office of Rail and Road have published joint guidance concerning the requirements that apply to entities in charge of maintenance in Great Britain. This update follows amendments made to the Railways & Other Guided Transport Systems (Safety) Regulations 2006 ending recognition of EU-issued certificates for entities in charge of maintenance for domestic-use freight wagons from June 30 2023.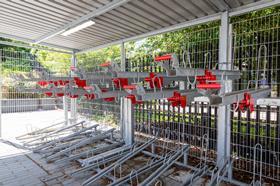 Southeastern has opened cycle hubs at Birchington-on-Sea, Folkestone Central, Dover Priory, Marden, Walmer and Westgate-on-Sea. Features include a key-fob entry system, CCTV, charging points for electric bikes, bicycle pumps and repair stands.
The Department for Transport is reviewing its policy on recognition of EU conformity assessments for rail products regulated under the Railways (Interoperability) Regulations 2011 in light of the Department for Business & Trade's intention to indefinitely extend recognition of the CE marking scheme. DfT said no decisions have been taken yet and its position remained that it would end recognition of EU conformity assessment documentation for rail interoperability constituents and subsystems at the end of 2024.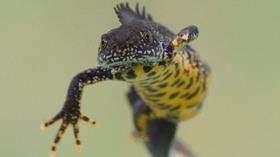 Network Rail has expanded its great crested newt organisational licence to its Southern Region. Network Rail worked with NatureSpace Partnership to design the bespoke scheme, which simplifies processes for the infrastructure manager and its subcontractors by enabling teams to manage newt licensing at any time of the year.
Peterborough power signal box closed on the weekend of August 26-27, with local signalling control moved to York rail operating centre.
Eurostar Group has announced a Eurostar Snow service, offering through ticketing from the UK to the French winter sports resort of Bourg-Saint-Maurice. Passengers will change trains in Lille, where check-in, security, and immigration checks will also be undertaken on the UK-bound leg. The service will run for eight weekends starting on December 16.