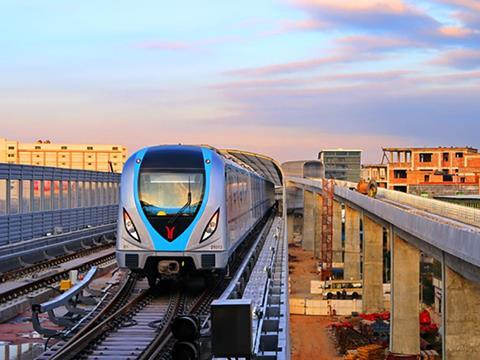 CHINA: The Guangzhou municipal government has approved a 15-year plan to increase public transport's market share to 80% through the development of a comprehensive urban rail network based on three metro, 'express metro' and 'high speed metro' networks.
The journey time between the major cities within the Guangdong – Hong Kong – Macau Greater Bay Area would be reduced to 60 min or less.
The Guangzhou metro network is currently 515 km long, placing it third in the world after Beijing and Shanghai.
Work is underway on the 160 km/h 'express metro' Line 18, which will run 65·3 km from Guangzhou Dong Railway Station to Wanqingsha with nine stations, and Line 22 which will run 31 km from Bai'etan to Wanqingsha with 10 stations. The planned Line 28 would run 110·3 km from Foshanxi Railway Station to Xintang with 18 stations.
The three planned 'high speed metro' lines would have a maximum speed of 250 km/h. One would run 81·7 km from Sino-Singapore Guangzhou Knowledge City station to Nansha with seven stations, and there would be the Airport Line and the Guangzhou – Conghua Line.