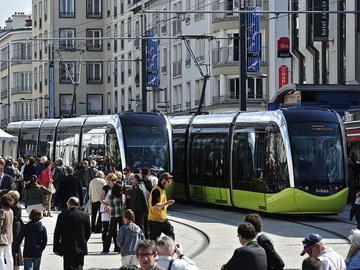 FRANCE: On May 7 Transport Minister Frédéric Cuvillier launched a new funding competition for urban transport projects, including metro, light rail and tram-train schemes.
The government is making a total of €450m available for projects outside the Paris region, with a portion specifically reserved for 'innovative projects in the field of sustainable mobility'.
Assessment will take into account project benefits such as expected improvements in accessibility, air quality, land use, making greater use of low-carbon energy sources and social cohesion. Projects improving transport links to deprived areas will receive additional support at a rate of up to 10%.
Projects are to be submitted by September 15. The government expects to announce the successful bidders in December 2013, with work to begin before the end of 2016.