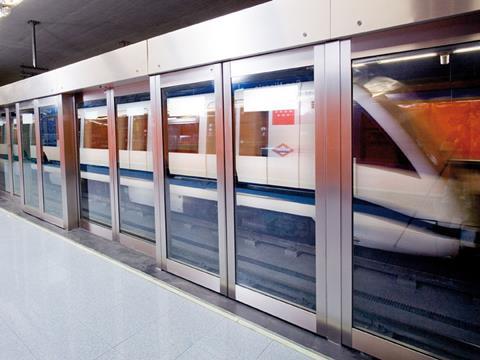 SPAIN: Metro de Madrid has appointed Accenture to support the design of a 'Digital Metro Station' model for the control and management of station technology such as security and passenger information systems.
The project aims to define an open and scalable architecture to support future expansion and Internet of Things technology. This would replace the current mix of heterogeneous and proprietary systems, which has a high cost of ownership and information stored in functional silos.
The first stage will be to define the control and operations technology, ahead of a second stage which will see a wider redesign of Metro de Madrid's IT architecture. Accenture is to work with Metro de Madrid to analyse and compare the technologies, before developing a pilot scheme using Accenture Connected Platforms as a Service with the Microsoft Azure IoT Suite to validate engineering requirements and scalability.
'This long-term project to create a new digital platform to underpin our service is a very complex engagement,' said Carlos Esquíroz, Engineering & Maintenance Director at Metro de Madrid. 'By working with Accenture to understand the breadth and depth of the available technologies, we are confident that the final platform implementation itself will be a success, and that our new standardised digital operational model will result in enhanced operation, and greater passenger satisfaction.'