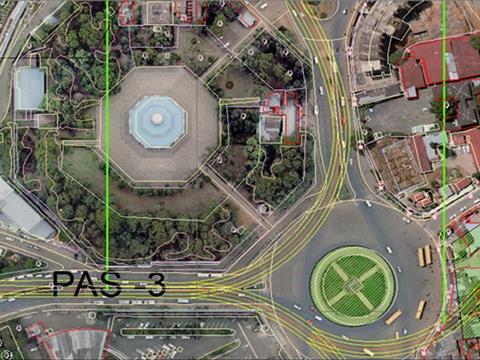 ETHIOPIA: China Railway Engineering Corp expects to complete civil works for the 34 km Addis Abeba light rail system by the end of the year, the Ministry of Foreign Affairs has announced.
Two lines are under construction, one running 16·9 km north-south from Menelik Square to Kaliti and the second running 17·35 km east-west from Ayat to Tor Hailoch. The two lines will share tracks for a 2·7 km section between Lideta and Meskel Square.
A fleet of 41 LRVs is planned, each with a capacity of 286 passengers. Services would initially run every 6 min.
The construction contract was signed in June 2009 and work began in January 2012, with three years allocated for completion. Export-Import Bank of China is providing loans to cover 85% of the US$475m cost of the project.
As of September 20 the overall project was 43% complete, and Ethiopian Railways Corp expects to begin installing electromechanical systems this year.
A planned second phase would extend the lines north to Shiro Meda, east to Legatafo, south to Indode/Akaki and west to Lebu/Furri, taking the network to 72 km.