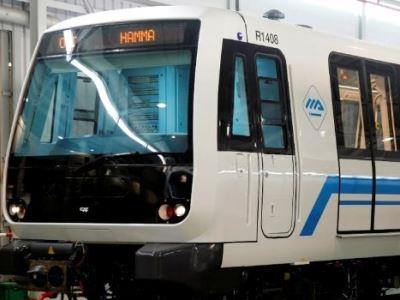 ALGERIA: Two contracts have been awarded for the next extensions of the Alger metro. A consortium of Colas Rail and Kou G C is to undertake the work. Colas Rail will be responsible for trackwork, power supplies, ventilation and smoke extraction, and the ticketing system. It will also act as project co-ordinator and system integrator.
A €117m contract, in which Colas Rail's share is €59m, covers a 3·6 km southern branch from Haï El Badr to Ain Naadja with three stations. The other contract is worth €51m, in which Colas Rail has a share of €27m, covers a 1·7 km northern extension from Tafourah Grande Poste to Place des Martyrs with an intermediate station at Emir Abdelkadar. Both are due to be completed in 2017.
The same consortium built the extension from Haï El Badr to El Harrach Centre which opened in July last year.
In the longer term, an extension east from El Harrach Centre to Houari Boumediene Airport is scheduled to open in 2020.