The application of digital technology to metros was a core theme at the 21st Asia-Pacific Rail conference in Hong Kong.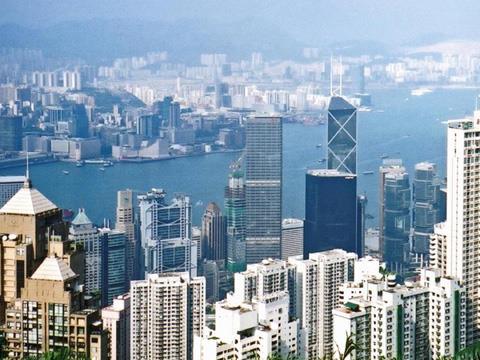 The digitalisation of railways is 'both an opportunity and a challenge', the recently-promoted CEO of Hong Kong's MTR Corp Jacob Kam told the opening plenary at the Asia Pacific Rail conference on March 19.
And he should know. In the early hours of the previous day, MTR had suffered its first recorded train collision, when two empty EMUs collided outside Central station during testing of the metro's new HK$3·3bn signalling system. While full details have yet to emerge, it seems that trains were operating in ATO mode under an unprecedented third-level safety system that MTR had specified should intervene if both the main Thales train control technology and its backup had failed. Somehow this had instructed both trains to use the scissors crossover at the same time.
Pointing out that MTR was in the midst of a complex modernisation, Kam said a large percentage of the operator's profits would be required to fund investment in a network which is now approaching its 40th birthday. As well as signalling, this included replacing the oldest trains and the station ventilation. MTR hopes the update will improve average punctuality from 99·94% to 99·95%, but Kam reminded delegates that some routes were close to their maximum capacity, with the network now carrying 5·9 million passengers per day.
Rising expectations
Attracting more than 2 000 delegates — the biggest attendance yet — this year's Asia Pacific Rail saw two packed days of presentations, with six parallel sessions as well as seminars and panel discussions.
Opening the first plenary looking at developments on the major Asian metro networks, T C Chew, Global Rail Leader at Arup, noted that passenger expectations continue to rise, while operators needed to address the effects of climate change, sustainability, digitalisation and the replacement of ageing staff. While many metros were still expanding unabated, there were challenges around the financing of new projects while maintaining safe and efficient operation on older lines.
Kam said digitalisation offered many opportunities to provide better customer service, providing passengers with advance information using smartphone apps, not just about delays on their line or overcrowding at stations, but also to remind them where they are due to get off! MTR Operations Director Adi Lau reflected on the maintenance possibilities opened up by big data, the Internet of Things and Blockchain, such as remote condition monitoring and predictive maintenance. However, he warned that the funding available was insufficient to implement all of these features at present.
Reiterating that skilled staff were required to develop and implement new systems, Gary Lampard of Public Transport Victoria emphasised the critical need for a strong safety culture. With cybersecurity an ever-present concern, management needed to develop the requirements on a top-down basis and focus on the basics, while avoiding complacency. His colleague Peter Munro from Metro Trains Melbourne spoke about using artificial intelligence to improve the efficiency of operations, notably train service and possession management. Incidents might be dealt with much faster in a better working environment, but he pointed out that in many cases someone was still needed to attend to problems on site.
Munro also raised the issue of 'information overload', questioning how much data could now be collected, and how the resulting knowledge should be applied in the most efficient way. Alex Barron from Imperial College, London, reported that harnessing and collating big data was proving to be a very real problem.
Training challenge
Pointing out that MTM was rapidly adding digital technology on its trains, signalling and stations as well as building new lines, Munro emphasised the challenge to recruit appropriate staff capable of dealing with it.
This was also raised by Michael Harrison, Head of Operations for SBS Transit in Singapore. Noting that new staff were required to be 'tech-savvy', Harrison said there was major issue around how such people interacted with existing employees trained in traditional skills. The rate of change was still slow, he reported, and keeping the existing system moving while maintaining safety was proving difficult.
Singapore continues to be a remarkable leader in urban transport planning, and LTA's Deputy CEO Chua Chong Kheng updated delegates on progress with the developments he had presented in 2018. Given the island's limitations on space for further road infrastructure, LTA has implemented a policy to halt the increase in car ownership. To cope with demand, the metro is being expanded, along with cycle, bus and taxi interchange facilities and extensive covered walkways linking stations with transitoriented developments.
Future plans are based on increasing the metro's modal share from 75% to 85%, while any journey of less than 20 km should be possible within 20 min. The Cross-Island Line would be worked by eight-car trains as soon as it opens in 2027. Noting that digitally trained staff were needed for a wide range of systems including condition monitoring, predictive maintenance and resource management, Kheng said training was continuing, but pointed out that even Singapore was suffering from an urgent need to find electrical and electronic engineers.