As more transport operators look to adopt Mobility as a Service business models, traditional fare collection technology could be holding them back.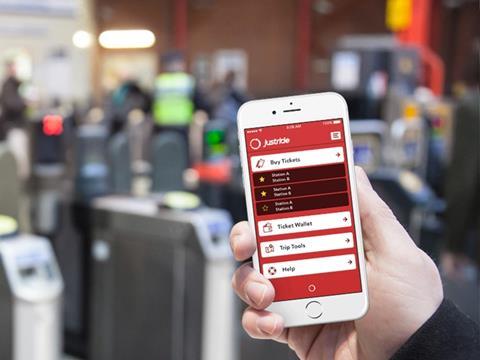 Mobility as a Service is gaining ground around the world, and already offers a flexible approach to enhancing traditional public transport provision in several cities. MaaS can be defined as the integration of different transport modes into a single service accessible on demand. Users can plan and pay for the whole door-to-door journey based on what and how much they use.
The MaaS concept brings together route planning, real-time vehicle data, ticketing and payments across transport modes. Such a multimodal offering could encourage people to make fewer journeys by private car, helping to reduce traffic congestion. But while this approach can lead to a seamless experience for passengers, it is about more than simply offering multiple modes. Embedded payment and ticketing represent a fundamental part of enabling public transport within MaaS, and must not be forgotten.
However, for all but the largest cities that have both the budgets and time to invest, the MaaS vision has remained distant. Part of the problem is caused by ageing bespoke ticketing systems, whose maintenance takes away resources from investment elsewhere. One way to overcome this problem could be Fare Payment as a Service.
FPaaS moves agencies away from bespoke ticketing systems to a third-party fare payments platform configured to a specific agency's requirements. This enables operators to reduce the cost of fare collection, as the costs are shared between all users of the platform and regular updates are available for all to use. Furthermore, once functionality is ready, the platform can be deployed quickly. The right fare payments platform will also be MaaS-enabled, facilitating operators of traditional public transport to offer complementary options.
Technological hurdles
Research carried out by Masabi in its State of Fare Collection report, published in September, showed that 43% of public transport agencies have operated their core automatic fare collection systems for more than a decade. Technology has advanced rapidly during this time, but mobile and account-based ticketing are still beyond the reach of many small and medium transport agencies.
The main reason is the cost of acquiring, deploying and maintaining existing systems. Only 30% of survey respondents believed that they had received value for money. While 34% of agencies said that they are paying less than 10% of their fare revenue to run their fare collection system, 35% reported paying between 10% and 20%. These statistics explain why 59% of agencies stated that updating the system was 'hard' or 'very hard', with updates occasionally or hardly ever implemented.
Agencies tend to use a design-build-operate-maintain model for fare collection systems, with the result that the technology implemented is unique to a given operator. The disadvantage of this approach is that it takes time to deploy and to update, and is expensive. Furthermore, traditional fare collection is not designed for MaaS, and innovating on these platforms is a slow and costly process.
Fare Payments as a Service potential
Despite all this, The State of Fare Collection found that agencies are receptive to MaaS-friendly technology, with 84% of respondents researching or actively interested in a MaaS-based offering. To overcome the technology constraints of traditional fare collection, they are exploring the possibilities of cloud computing and Software as a Service, which have transformed other sectors that have introduced them.
One of the main benefits of FPaaS is that agencies do not need to purchase, manage and update their own fare collection system. They just subscribe and pay as they go. FPaaS enables rail operators to easily integrate fare payments into white-label MaaS apps from providers like Kisio Digital, Gertek and Moovit, as well as consumer-branded MaaS apps such as Uber, or journey planners such as Transit and Jorudan.
An example of a MaaS-enabled fare payments platform is Masabi's Justride, which includes a software development kit used by more than 20 agencies to integrate an operator's ticketing options into a MaaS offering. This does not cost transport operators anything beyond the usual fee for a ticket, and avoids costly and time-consuming custom development, not only accelerating time to deployment but also significantly de-risking MaaS initiatives.
By adopting a pay-as-you-go model and utilising a fare payments platform, agencies can avoid the upfront capital investment, which has been a barrier to innovation for many. Thus they can free up both time and finances to invest in delivering the best MaaS experience and transport service for passengers.
James Gooch is Head of Marketing at Masabi