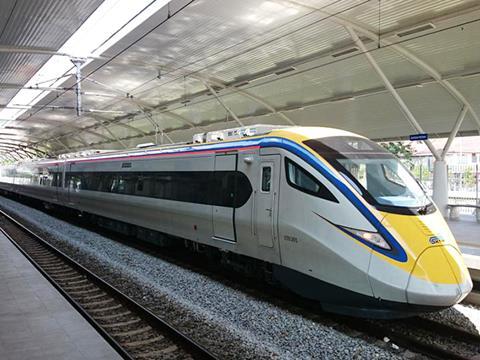 SOUTHEAST ASIA: The Malaysian government has approved the establishment of MyHSR Corp, a state-backed project delivery company which is to manage Malaysia's share in the 38bn ringgit Kuala Lumpur – Singapore high speed project.
As a first step, the Malaysian finance ministry is to be issued with 10 million shares in MyHSR Corp worth 1 ringgit per share. Still ongoing are discussions about how to split the financing of the project between Singapore and Malaysia.
Intended to deliver a fastest journey time of 90 min between Singapore and Kuala Lumpur, the 330 route-km high speed line would serve eight stations in total through a mix of express and stopping services. A study to determine the optimal location for a central terminus in Singapore is still ongoing; in Kuala Lumpur the regeneration zone at Sungai Besi has been selected as the preferred site for a multimodal transport hub.