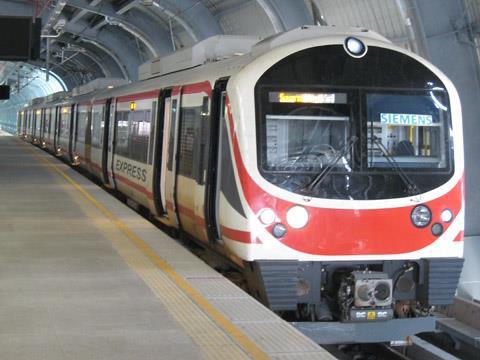 THAILAND: Proposals to develop a fast passenger line between three airports in the south of the country under a PPP model were approved by the government on May 28.
Covering a total distance of approximately 220 km, the 1 435 mm gauge railway would make use of the existing airport rail link between Phaya Thai station in central Bangkok and Suvarnabhumi airport east of the city, currently Thailand's main airport hub.
The new railway would extend this corridor at both ends to serve Don Muang airport north of the city and U-Tapao in Rayong province to the south. U-Tapao airport is being developed to serve an economic regeneration zone which is intended to attract international investment under the government's Eastern Economic Corridor Taking Off programme.
The cabinet is reported to have approved a 50-year concession agreement which would see the 250 km/h link developed by State Railway of Thailand and the Charoen Pokphand Group, whose shareholders include China Railway Construction Corp, Hyundai Group and Siemens.
The budget for the construction of the railway plus enhancement of existing infrastructure is 150bn baht. The PPP model envisages the government earning a return on investment of around 300bn baht; the government would also assume ownership of the rail link at the end of the concession period.
A formal contract signing is expected in mid-June with the railway expected to open in 2024 at the earliest.