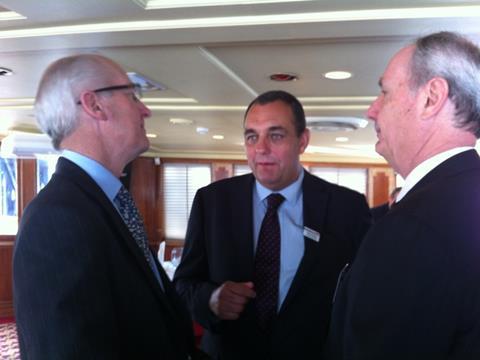 AUSTRALIA: Network Rail Consulting marked the opening of its third international office at an event in Sydney on November 27, organised jointly with UK Trade & Investment to coincide with the AusRail Plus conference and exhibition.
Network Rail Chief Executive Sir David Higgins said that rail investment was essential to address the challenges of urbanisation and economic development, but every country faced challenges to improve efficiency and customer service. Thus the UK infrastructure manager was very keen to share experience with partners in other countries.
Managing Director Nigel Ash said the Sydney office was Network Rail Consulting's third international operation, following the opening of offices in Washington DC and New Delhi within the past few months. The Australia & New Zealand business will be headed by General Manager Peter Koning, who having been based in Australia for the past three years has rejoined Network Rail from AECOM. Additional staff will be seconded from Network Rail and recruited locally, although Ash emphasised the importance of retaining a sense of 'Network Rail DNA' throughout the business.
Network Rail Consulting has already been awarded a five-year contract to support the development of Sydney's automated North West Rail Link, with an option to continue this into the operational phase. The consultancy has also recently won a contract from Sydney Trains to review the operator's rolling stock maintenance regime in joint venture with Sinclair Knight Merz, and has signed a Memorandum of Understanding to support the major projects department at Transport for New South Wales.
Both Ash and Koning emphasised that the business was about 'railways working together' to share knowledge, rather than simply being a one-way consultancy service. Thus Network Rail would be looking to learn, and to find opportunities for harnessing technologies with the potential to enhance its UK operations.