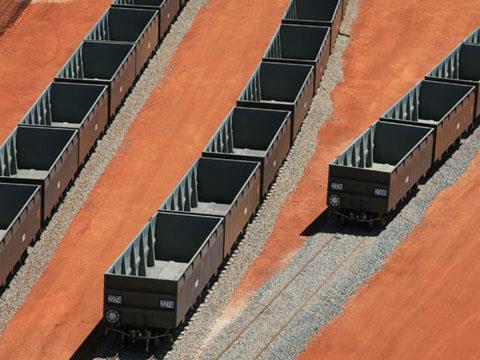 AUSTRALIA: The Australasian Centre for Rail Innovation was formally inaugurated at a VIP reception held in Sydney on November 25 to coincide with the opening of the 10th World Congress on Railway Research.
To be headquartered in Canberra, ACRI is an independent organisation supported by both the Australasian Railway Association and the Rail Industry Safety & Standards Board.
The organisation was launched by Australia's former Deputy Prime Minister John Anderson, who is to serve as the first Chairman of ACRI. Describing the rail sector as 'a big and vibrant industry with so much potential to unveil', he said it was a pleasure 'to be part of this wonderful new independent research centre', which will cover 'not only Australia, but also New Zealand and Indonesia'.
Anderson said it would be his responsibility 'to ensure that the industry is provided with timely, relevant and effective applied research and strategic analysis', which would 'ensure continued improvement in productivity and sustainability, to underpin the competitive position of the industry.'
Expected to 'transition' into full operation over the next six months, ACRI will take over much of the work currently being done by the existing Brisbane-based CRC for Railway Innovation, which is co-hosting WCRR. The CRC was launched in 2007 to facilitate railway research in Australia, as a successor to the former Rail CRC, but its seven-year remit runs out in June 2014.
ACRI intends to 'maintain the legacy' of the work done by both CRCs, as well as providing continued impetus for research and development in the region. 'It is paramount that research into this growing industry continues to develop and evolve', Anderson emphasised to the assembled guests from around the world.
These included UIC Director-General Jean-Pierre Loubinoux, TTC Inc President Lisa Stabler, RTRI President Norimichi Kumagai and International Rail Research Board President Boris Lapidus, as well as senior representatives from many European railway organisations.