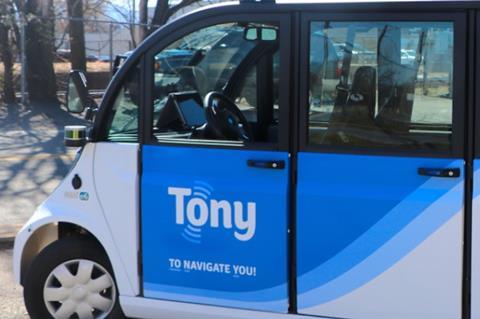 USA: The US Ignite smart city accelerator has selected First Transit and Perrone Robotics to provide autonomous shuttles for a Smart Transportation Testbed project at the Fort Carson army base in Colorado.
The $4m project is being funded and managed by the US Army Engineer Research & Development Center.
First Transit is to supply and operate two Polaris GEM autonomous shuttles which will be custom-configured by Perrone Robotics using its TO Navigate You autonomy kit. The shuttles will support Level 5 autonomous capability, but they will be fitted with manual controls so that an onboard operator can switch seamlessly between manual and fully autonomous operation.
The shuttles will transport soldiers within the site while also collecting operational data as part of the year-long pilot, which aims to develop a comprehensive implementation plan for scaling autonomous vehicle technologies at military installations.
The project includes a significant focus on transport planning as well as data analytics, assessment and modelling for future autonomous shuttle deployments. In addition to sensors and cameras on the vehicles, roadside cameras will be installed and connected to a dedicated wireless network along the route to capture information about the vehicle and pedestrian behaviour surrounding the AV shuttles.
There are currently several traditional bus services operating at Fort Carson. The autonomous vehicles are intended to extend the hours of service, adding to the overall transport capacity.