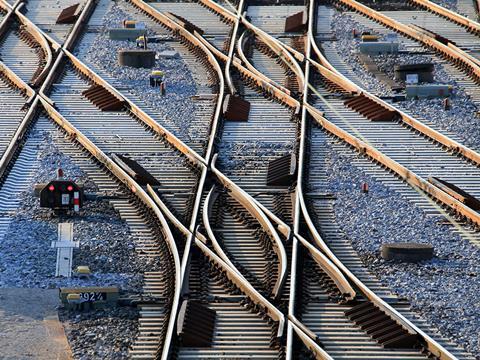 GERMANY: The Länd of Baden-Württemberg has awarded a series of contracts for the operation of passenger services.
In partnership with Bayern, the Land has awarded DB RegioNetz the Netz 11 contract to operate Hohenlohe-Franken-Untermain services, after receiving no objections from losing bidders. The contract runs for 12 years from December 2019 and covers around 3·4 million train-km/year. This represents a 10% increase on the current service levels, including the introduction of an hourly service on the Wertheim – Crailsheim and Heilbronn – Schwäbisch Hall-Hessental sections of the network. 'Passengers will be able to look forward to more modern trains, free wi-fi and an expansion of services', said Baden-Württemberg Transport Minister Winfried Hermann.
DB RegioNetz had offered the most economic offer at €10·70 per train-km, compared to €11·5 per train-km for Baden-Württemberg's current larger regional operating contract. Bidders could propose new or refurbished trainsets, with Baden-Württemberg offering funding for the rolling stock aspects of the contract, and DB opted to offer modernised Class 642 Siemens Desiro DMUs.
Separately, incumbent DB ZugBus Regionalverkehr Alb-Bodensee has been awarded the Aulendorfer Kreuz Lots 16a, 16b and 16c contracts covering various local services for six years from December 2017.
Lot 16d was awarded to Swiss Federal Railways subsidiary SBB Deutschland, which is to take over from DB Regio. This means regional services through the Swiss canton of Schaffhausen will have a single operator. Baden-Württemberg has responsibilities for these services as a result of an 1852 treaty between the Grand Duchy of Baden and the Swiss Confederation.
Contract
Start date
Duration, years
Operator
Routes
million train-km/year
Rolling stock
Netz 11
December 2019
12
DB RegioNetz
Aschaffenburg Hbf - Miltenberg - Wertheim - Lauda - Crailsheim;
Crailsheim - Schwäbisch Hall-Hessental - Öhringen Hbf - Heilbronn Hbf;
Miltenberg - Walldürn - Seckach;
Certain services between Osterburken and Lauda and on the Würzburg Hbf - Lauda - Bad Mergentheim line.
3·4
Class 642 Siemens Desiro DMUs
16a
December 2017
6
DB ZugBus
Ulm - Aulendorf
Sigmaringen - Aulendorf - Kißlegg - Memmingen
Aulendorf ­ Kißlegg - Lindau
2·20
Stadler RS1 Class 650 railcars
16b
December 2017
6
DB ZugBus
Friedrichshafen - Lindau/Radolfzell
1·25
Stadler RS1 Class 650 railcars
16c
December 2017
6
DB ZugBus
Basel Bad - Waldshut - Lauchringen plus school and leisure services
1·08
Alstom Class 641 and Bombardier Class 644 Talent DMUs
16d
December 2017
6
SBB Deutschland
Erzingen (Baden) - Schaffhausen
0·26
Stadler GTW2/6 EMUs