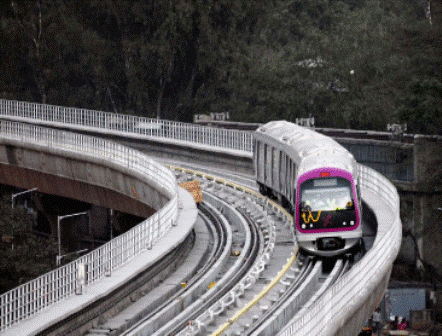 INDIA: The government approved Phase 2 of the Bangalore metro on January 30. This will add two new lines to the two being built under Phase 1.
Ridership in 2041 is forecast at 502 000 passengers/day on the planned RV Road – Bommasandra line and 619 000 passengers/day on the Gottigere – Nagawara line.
The total cost is put at Rs264·1bn based on 2011-12 prices with 5% inflation. The central government will contribute Rs52·81bn and the state of Karnataka will have a Rs89·83bn share, including a Rs16·9bn grant, with the remainder to be raised through a senior debt issue.
Work is scheduled for completion in five years and will be undertaken by Bangalore Metro Rail Corp, a special purpose vehicle in which the state and national governments each have a 50% share.