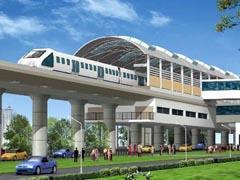 INDIA: On September 16 Bangalore Metro Rail Corp signed a €91m contract for signalling and train controls for its first two lines with a consortium of Alstom, Thales and Sumitomo.
Consortium leader A lstom's share is worth around €57m, and includes the supply, installation and commissioning of Urbalis 200 automatic train control, which has previously been supplied for Delhi metro lines 1 and 2.
The initial two metro lines in Bangalore totalling 33 km are scheduled to open in September 2012.