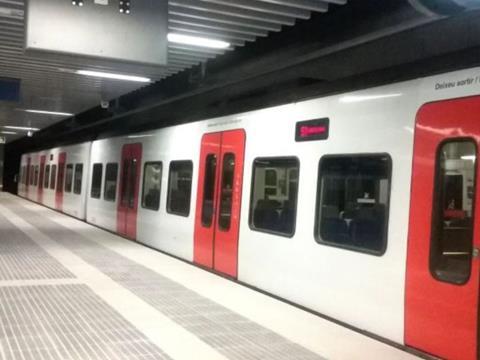 SPAIN: Passenger services began today on an extension of the Barcelona suburban network.
Catalan regional operator FGC held a ceremony on July 28 to mark the opening of the 4 km extension of route S1 of its 1 435 mm gauge Vallès network. Running from Terrassa-Rambla to Terrassa Nacions Unides northwest of Barcelona, the extension has three stations, including an interchange with Renfe's Line R4 at Terrassa.
The route is in twin 6·9 m diameter bored tunnels at a depth of between 14·4 m and 37·5 m. The cost was €401m, including a remodelling of Terrassa-Rambla station. A new depot has been built at Can Roca, beyond the new terminus.
The end-to-end journey time from Terrassa-Rambla to Terrassa Nacions Unides is 8 min. Ridership on the extension is forecast at 5·5 million passengers/year, and it is expected to indirectly generate up to 1 200 jobs.