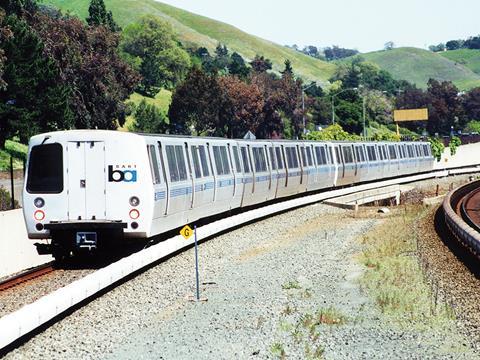 USA: BART introduced a six-month pilot programme on August 30 to reward passengers who travel outside the morning peak with cash rewards. The aim is to reduce crowding on trains and at the busiest stations.
Inspired by a similar project launched in Singapore in 2013, the BART Perks programme is being implemented by BART and the San Francisco County Transportation Authority, using technology supplied by Urban Engines.
Participating passengers will earn 1 point for every mile travelled on BART and between 3 and 6 points, depending on frequency of travel, if they start their journey between 06.30 and 07.30 or between 08.30 and 09.30. Points can be exchanged for $1 per 1 000 points or used to play the 'Spin to Win' game that could result in more points or cash rewards up to $100. Reward balances will be transferred to participants' PayPal accounts every month.
BART would like to attract 10 000 to 25 000 participants during the six-month trial. Although the pilot is open to all BART users, the operator is especially targeting regular travellers between East Bay and Embarcadero or Montgomery, the two busiest stations on weekday mornings.
A total of up to $50 000 is to be awarded each month, depending on enrolment levels. The project is being funded through a federal grant, BART's own operating budget, and San Francisco's 0·5% sales tax for transport projects. BART and the SFCTA are also offering technical assistance and extra rewards to employers who sign up to be BART Perks partners.
Noting that ridership has grown by 30% across the network and 43% on the Transbay corridor since 2010, BART says that 1 200 passengers shifting their journey to be outside the morning peak would amount to one 10-car train's worth of passengers.
Data from the trial will be evaluated to determine whether the incentive programme should be implemented on a permanent basis. Were this to go ahead, funding sources would need to be identified.