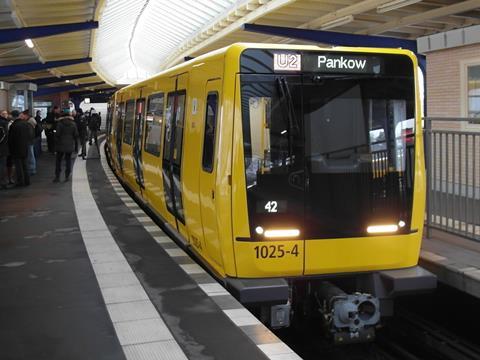 GERMANY: Berlin city transport operator BVG announced on July 20 that it had placed a firm order for 11 Stadler Pankow four-car Type IK U-Bahn trainsets. Deliveries are due in 2017.
The contract is worth €60m and will be funded by the city. It follows the delivery two prototype IK trainsets this year that have been undergoing testing on the U-Bahn network.
The trainsets are derived from Stadler's Tango family of light rail vehicles, and are designed to run on small-profile lines U1 to U4. Under the initial contract signed in 2012, BVG has options for up to 34 more trainsets.