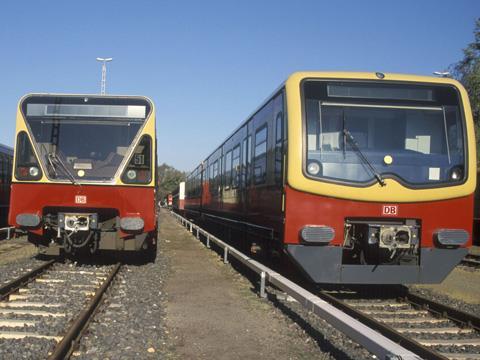 GERMANY: Meeting on June 19, the Berlin Senate voted to push ahead with controversial proposals to split the city's S-Bahn network into three separate businesses in order to introduce competition when tendering the next round of operating concessions.
Bids are expected to be called later this month for a 15-year concession, which will start when DB Regio's current contract ends in 2017.
The Senate backed the proposal put forward by Michael Müller, the SDP Senator responsible for Urban Development, even though the city's parliament had favoured awarding a single €3bn concession to run the 331 km S-Bahn network. The decision to split the business was welcomed by the Green party and the private operators' association Mofair, but criticised by the anti-privatisation 'S-Bahn Round Table'.
Under the Senate's proposals, one service group would take over the North-South S-Bahn routes, and another the East-West routes using the elevated cross-city Stadtbahn. The third would operate the Ring line and its feeder branches. The first to be concessioned will be the 'Ring & Branches' group, which is expected to require a subsidy of around €1·2bn, including €600m for the acquisition of 190 two-car EMUs.
The Senate decided earlier this year to include the purchase of new rolling stock in the operating concessions, having failed to agree terms with DB Regio to purchase its current fleet of 541 two-car sets.