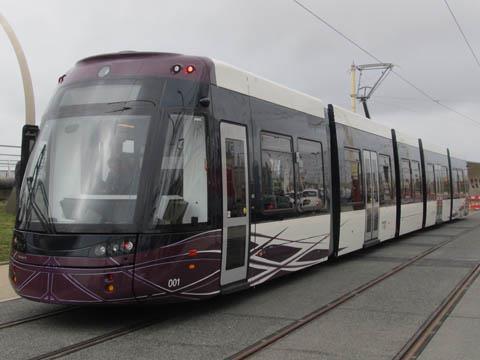 CHINA: On July 5 Bombardier Transportation announced the conclusion of a technology licence agreement with the CSR Puzhen subsidiary of China South Locomotive & Rolling Stock Corp.
Under the agreement, Bombardier will provide CSR Puzhen with a 10-year licence to use its technology to manufacture and sell Flexity 2 100% low-floor trams in China.
The agreement includes preparation and delivery of documentation for a local variant of the Flexity 2. It also provides for extensive training for CSR Puzhen employees, including assistance in the adaptation of technical documents.
However, Bombardier said it did not plan to build any cars in China itself.
Siemens revealed on June 29 that it had also signed a technology transfer agreement with China South Corp covering its Combino Plus low-floor tram design. A spokesman said the agreement would allow the two firms to develop products locally 'should a significant market for low-floor trams emerge'.