Book review.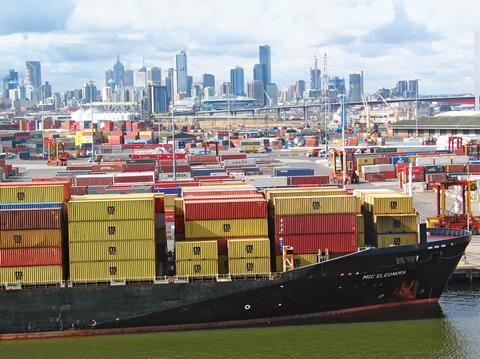 Compiled by the Australian government's Bureau of Infrastructure, Transport & Regional Economics, Research Report 139 looks at the economics of moving containers by rail over distances of less than 1000 km, and particularly at port-hinterland flows serving major conurbations.
The report is split into three sections. The first looks at general trends in the freight market, including the growth of containerisation, policy issues and commercial strategies. The second looks at the economics of land transport by both road and rail, considering the drayage element between port and rail terminal or terminal and end customer, the terminal handling costs, and the line haul movement. Separate chapters consider how each of these elements might be adjusted to improve the 'sweet spot' where intermodal is competitive with road haulage.
The final section then considers the role of the various players in the supply chain and their motivation for developing and using intermodal services. It looks at incentives and case studies before summarising the factors supporting successful short-haul intermodal operations.
Four appendices draw examples of best practice from Europe, North America and Asia, as well as Australasian operations. They also consider the development of maritime and domestic container operations and logistics chains, and look at initiatives to promote rail in different countries.
ISBN 978-1-925401-15-8
Available in book or PDF from Bitre, Department of Infrastructure & Regional Development, GPO Box 501, Canberra, ACT 2601, Australia.